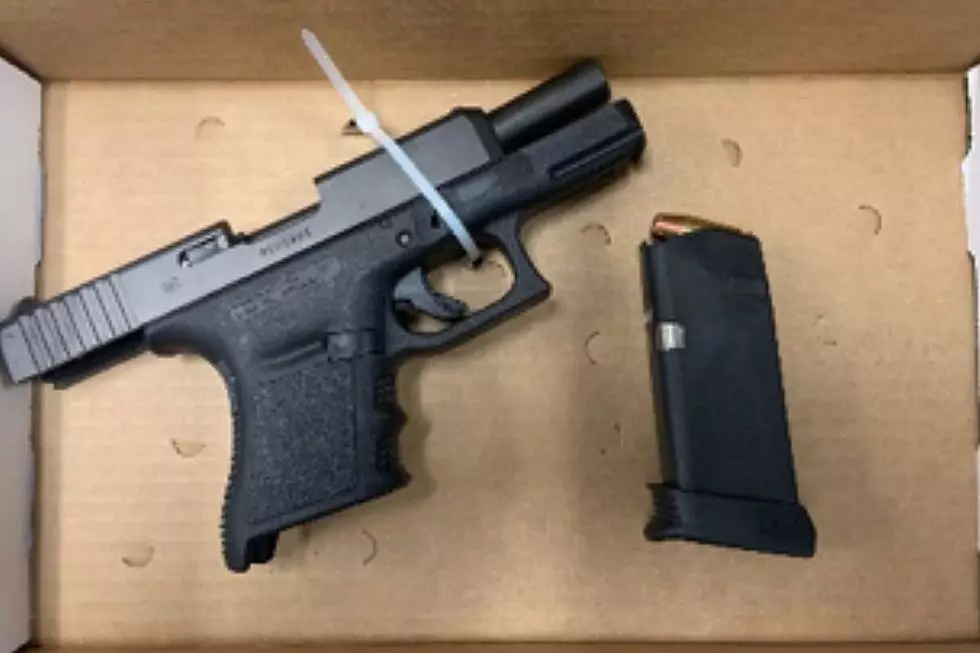 New Bedford Gang Member Guilty of Federal Gun Charge
New Bedford Police
A known member of the New Bedford Latin Kings on Tuesday appeared in federal court on Tuesday and pleaded guilty to being a felon in possession of a firearm. Meanwhile, state charges related to the man's alleged role in a violent armed robbery in New Bedford are still pending.
Ramon Martinez, also known as "King Razor," 26, was arrested back in May following an investigation into that robbery and a same-day shooting in Boston, according to a media release from the office of Andrew E. Lelling, U.S. Attorney for the District of Massachusetts.
On April 30, A New Bedford man was robbed and punched by two men in a black Ford Fusion. The men put a knife to the victim's back and stole his wallet and motorized scooter. The victim was targeted because he beeped his horn at a friend and the men believed he was honking at them, Lellings' office said. Martinez was later identified as a suspect in the robbery and a warrant was issued for his arrest.
On that same day, Boston police responded to shots fired in the area of Callender Street and recovered three .45 caliber casings.
A week later, New Bedford Police Gang Unit detectives observed Martinez, also known as Martinez-Colon, leave a building on Crapo Street and walk to the rear of a black Ford Fusion. He opened the trunk, quickly closed it, and got into a nearby vehicle. Officers stopped the vehicle, placed Martinez under arrest for the April 30 armed robbery, and located a set of keys for the Ford Fusion.
In the trunk of the Fusion, police discovered a Glock 30S .45 caliber firearm with four rounds of ammunition. Ballistics testing matched the Glock to the casings recovered in Boston. Investigators say Martinez also posted about the Boston shooting on SnapChat. He was charged by federal prosecutors back in July.
U.S. District Court Judge Denise J. Casper has scheduled Martinez' sentencing for March 11, 2021. If convicted, he could see up to 10 years in prison, up to three years of supervised release, and a fine of up to $250,000.  Charges related to the armed robbery in New Bedford remain pending in Bristol Superior Court and are being prosecuted by the Bristol County District Attorney's Office.
Lelling thanked a host of state, local and federal law enforcement partners. Due to prior felony convictions, Martinez was prohibited from possessing firearms
Enter your number to get our free mobile app
More From WBSM-AM/AM 1420