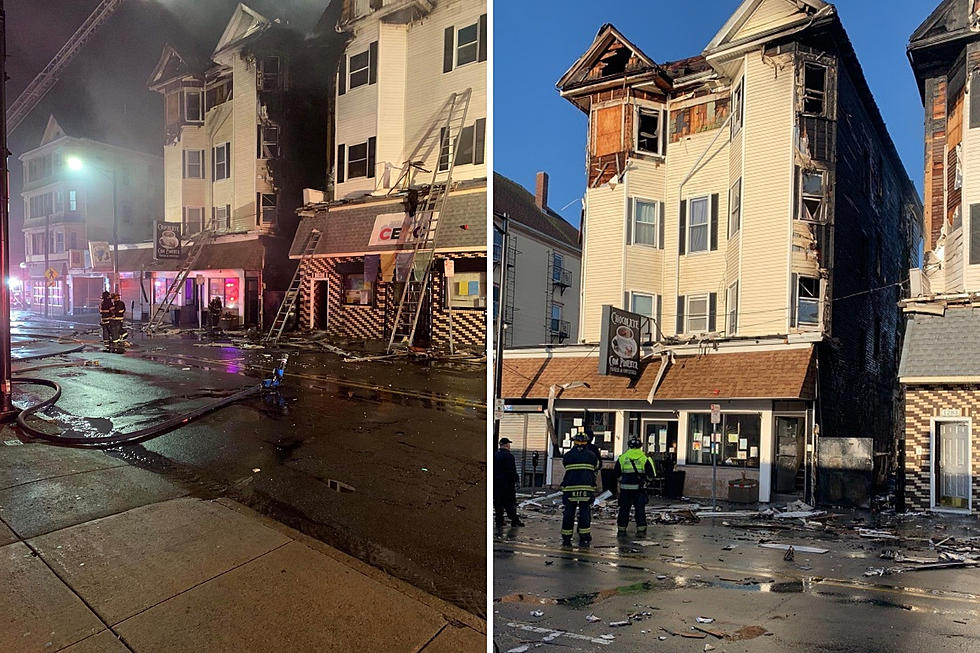 New Bedford Fire Damages Two Buildings, Displaces 25 People
Courtesy Jason Costa
UPDATE: Two fatalities have been confirmed in the fire by Acting Fire Chief Scott Kruger, who posted the following to the department's official Facebook page: "An early morning structure fire in two mixed-use residential and commercial buildings has resulted in approximately 40 people displaced. Sadly, two fatalities have been confirmed as of this morning. The thoughts of the New Bedford Fire Department are with the victims and their families. Next of kin have not yet been notified, so further details will be provided at a later time. The Fire Department remains at the scene as firefighters continue to examine the structures. The cause of the fire remains under investigation by the Fire Department, Fire Marshal, and city and state police. We will provide further updates as information becomes available."
NEW BEDFORD — Authorities are investigating after a fire in New Bedford early this morning displaced at least 25 people and sent a firefighter to the hospital after two buildings were damaged by flames.
The fire was reported around 12:30 a.m. in the area of 1283 Acushnet Avenue, on the west side of the street between Holly and Tallman Streets. The fire began in one building and quickly spread to the other. One of the buildings contains the Chocolate Com Pimenta café and the other is the home of the Community Economic Development Center.
The Red Cross was called in to assist at least 25 people who were displaced as a result of the fire. New Bedford Acting Fire Chief Scott Kruger told reporters the fire appeared to have started in an area central to the two buildings and spread to the attics of both buildings. He also said knocking down the fire was a challenge because more manpower was needed.
A firefighter was taken to the hospital with minor injuries.
The fire remains under investigation. We will update this story with more information when it becomes available.
LOOK: The Most Famous Actor Born Every Year
More From WBSM-AM/AM 1420