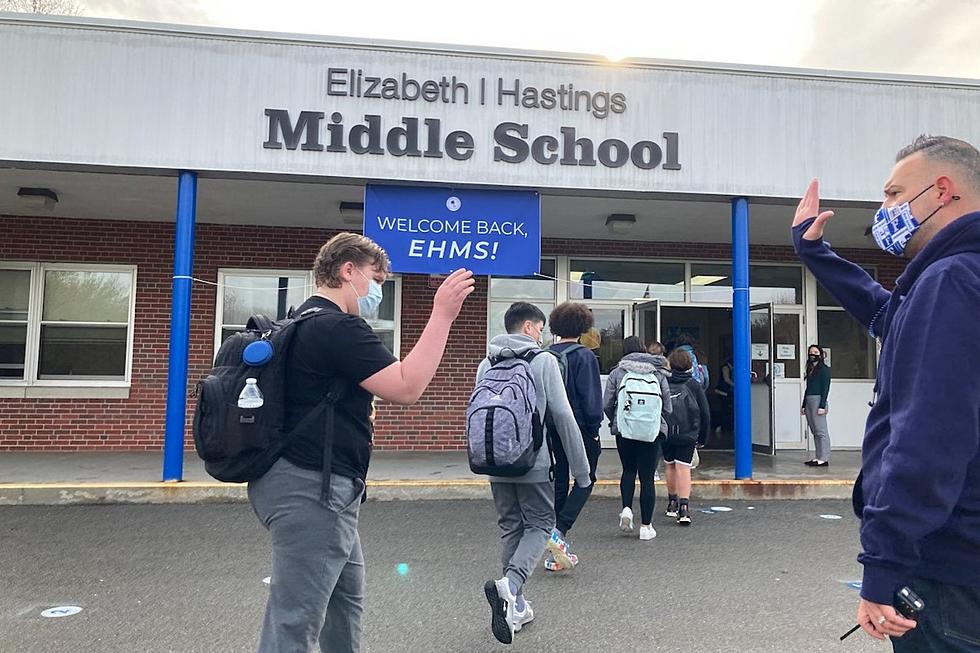 No Science to Back New Bedford, Dartmouth School Mask Mandates [OPINION]
Fairhaven Public Schools via Facebook
We are repeatedly told that we need to "follow the science" when it comes to COVID-19 and the super scary Delta variant, yet no one seems able to produce the actual science that we are supposed to follow. To date, there is little evidence that kids are at serious risk from the Delta variant, but there is quite a bit of concern that the prolonged use of masks could be harmful physically and emotionally.
The school boards in New Bedford and Dartmouth have decided that kids need to wear masks while in school this fall to protect themselves from the virus. Parents across the country are demanding the reversal of similar policies because they fear the long-term use of masks might be more dangerous than the Delta variant itself.
White House Chief Health Advisor Dr. Anthony Fauci told radio host Hugh Hewitt on Monday that he doesn't know whether the constant use of masks might be harmful to school-aged kids. "Hopefully, this will be a temporary thing, temporary enough that it doesn't have any lasting negative impact on them," he said. Gee, don't you think we should find out?
The Wall Street Journal published an editorial on Sunday suggesting that long-term mask use can result in physical and developmental issues, particularly in younger children.
Local officials are facing some mighty difficult decisions these days that could have consequences down the road. They need to examine the entire picture and not just opt for what they think is the safest port in this ongoing storm.
Unless there is considerable evidence that masks will prevent school kids from getting sick, parents – and not school boards, mayors, or governors – should determine whether or not their kids should wear them.
Barry Richard is the host of The Barry Richard Show on 1420 WBSM New Bedford. He can be heard weekdays from noon to 3 p.m. Contact him at barry@wbsm.com and follow him on Twitter @BarryJRichard58. The opinions expressed in this commentary are solely those of the author.
These SouthCoast Dogs Really Know How to Beat the Heat
Temperatures soared across the SouthCoast but these dogs found plenty of ways to stay cool.
More From WBSM-AM/AM 1420