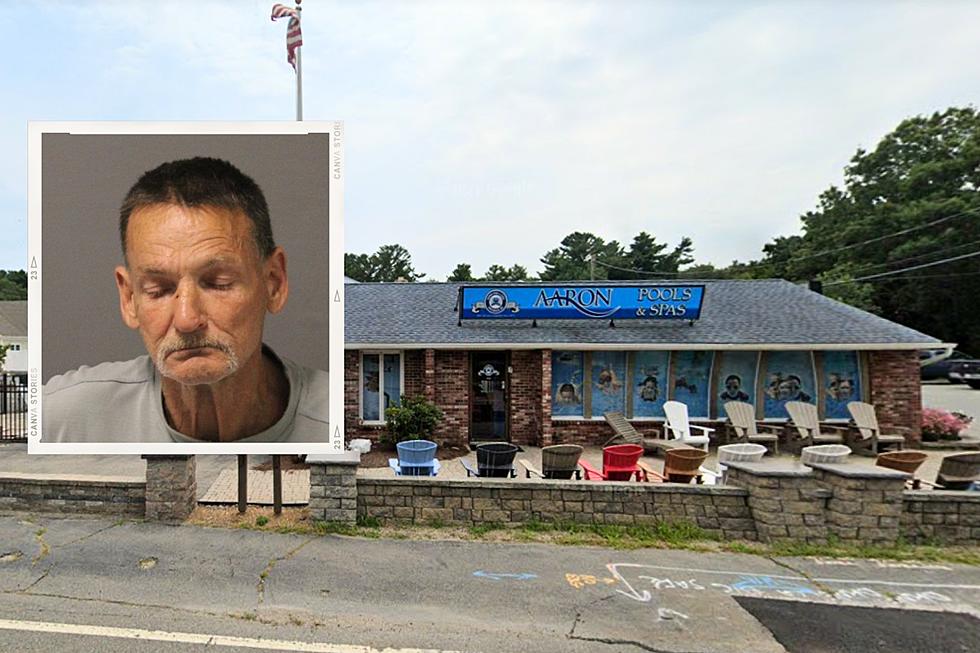 New Bedford Man Arrested for Allegedly Breaking Into Dartmouth Pool Store
Courtesy Dartmouth Police; Google Maps
DARTMOUTH (WBSM) — A New Bedford man was arrested in Dartmouth Monday for allegedly breaking into a pool store this past weekend.
Dartmouth Police responded to Aaron Pools and Spas on July 3 at about 8 a.m. for a report of a past larceny at the store.
In the early morning hours of Sunday, July 2, a man had scaled the fence around the property and allegedly stole more than $2,000 in merchandise from the store.
Officers Andrew Fredette and John Bates were able to get an image of the suspect from a security camera, and began a day-long investigation into the break-in. As a result, they arrested Brian Beaulieu, 66, of New Bedford at the Capri Motel.
Beaulieu is charged with larceny of property valued at over $1,200.
"I am very proud of these two officers for taking the initiative to fully follow through with this investigation, while also maintaining their patrol responsibilities," Dartmouth Police Chief Brian P. Levesque said.
"Their individual effort should not only be commended, but also serve as a shining example of the commitment and dedication that the members of the Dartmouth Police Department uphold while protecting and serving the citizens and business owners of this community," he said.
Beaulieu had recently been arrested in New Bedford on April 15 of this year on charges of disturbing the peace, possession of a Class B substance, and had two other active warrants for his arrest at that time.
The SouthCoast's Most Memorable White-Collar Crimes
On the SouthCoast, it's not always drug dealing or catalytic converter thefts. White-collar crimes like fraud, embezzlement, wage theft, and bribery can cost hundreds of thousands, or even millions, of dollars.
These locals thought they hit the jackpot....until they were caught. Here are some of the biggest or most memorable recent cases of people siphoning money from places they shouldn't.
WBSM's Most-Viewed Stories of 2022
More From WBSM-AM/AM 1420