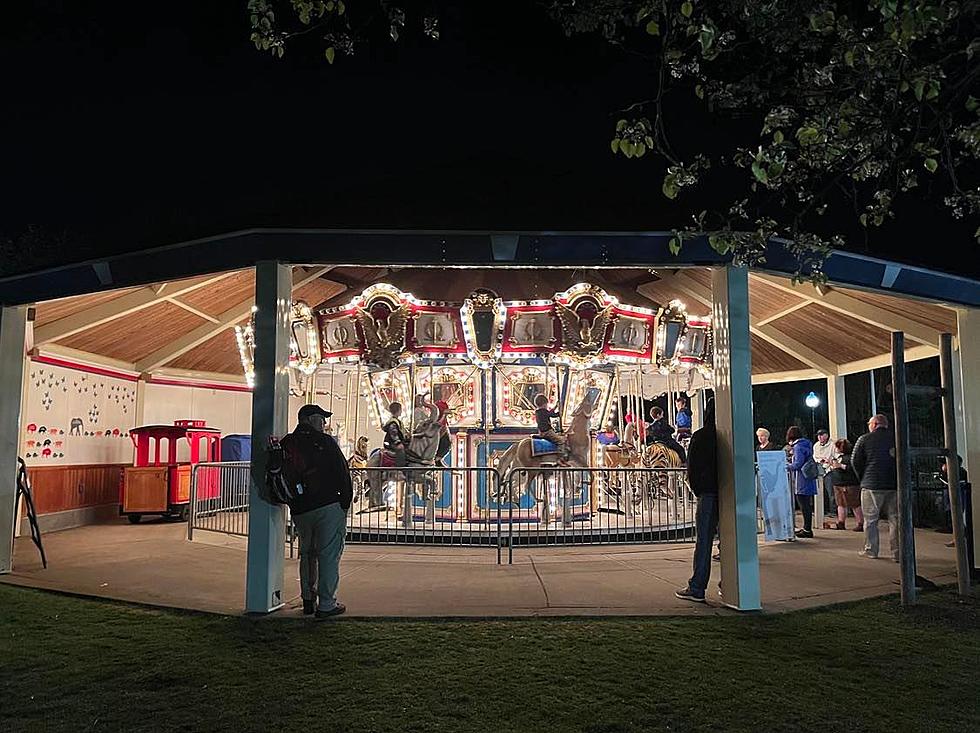 Exciting News About New Bedford's Buttonwood Park Zoo Rides
Buttonwood Park Zoological Society Photo
It has taken nearly 13 years, but the Buttonwood Park Zoological Society is about to pay off its loan for the Wildlife Carousel.
That means more revenue from carousel ride ticket sales can go to the many education programs presented at the Buttonwood Park Zoo instead of the bank in the form of loan payments.
Executive Director Sarah Henry says the Zoological Society is one payment away from owning the carousel outright.
The Wildlife Carousel, "featuring 18 beautifully handcrafted animals and a chariot for additional seating," launched in August 2010 thanks to a $350,000 loan from the Bristol County Savings Bank. Since then, thousands of people from all over have ridden the carousel.
The Wildlife Carousel is ADA-certified, making it wheelchair accessible for children and adults.
For several years I worked part-time as a ride operator at the zoo and witnessed firsthand the joy the Wildlife Carousel and the Black Bear Express trackless train brought to visitors of all ages.
Speaking about the Black Bear Express, a favorite at the Buttonwood Park Zoo for years, the train is being replaced by a new one. Henry tells me a "slightly larger train with an additional car" is on its way.
Like the Wildlife Carousel, the Black Bear Express is also ADA-compliant.
Carousel and train rides are $3 (one token) per person and can be purchased at the North Woods Gift Store.
There is plenty to see and do at New Bedford's Buttonwood Park Zoo, and now there is some exciting news about the zoo's rides as we prepare to kick off the summer season.
Buttonwood Park Zoo Welcomes Bearded Emperor Tamarin Monkey
Buttonwood Park Zoo welcomed a bearded emperor tamarin monkey in 2022 and shemight be the cutest monkey you have ever seen.
LOOK: Stunning animal photos from around the world
From grazing Tibetan antelope to migrating monarch butterflies, these 50 photos of wildlife around the world capture the staggering grace of the animal kingdom. The forthcoming gallery runs sequentially from air to land to water, and focuses on birds, land mammals, aquatic life, and insects as they work in pairs or groups, or sometimes all on their own.
LOOK: 30 fascinating facts about sleep in the animal kingdom
More From WBSM-AM/AM 1420