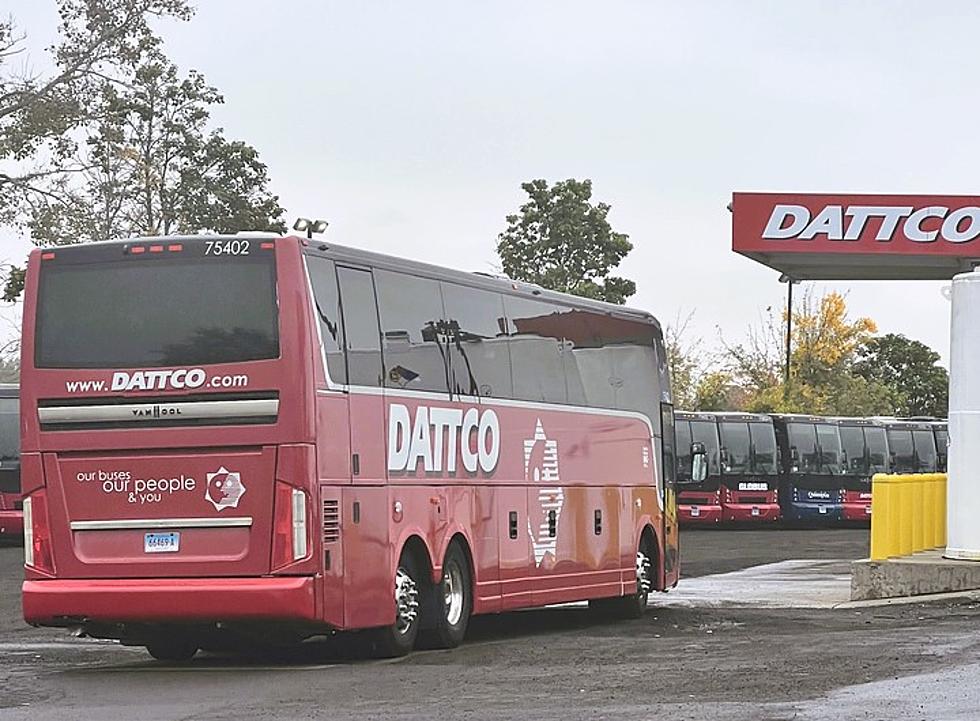 New Bedford Bus Service to Boston Ends in April
Dattco via Facebook
UPDATE: This article has been updated to include comments from DATTCO Vice President Dennis Lyons about their 10-ride and monthly pass policies, and a statement from New Bedford Mayor Jon Mitchell.
NEW BEDFORD — The bus company running the only direct mass transit service between Boston and greater New Bedford is suspending its service permanently in mid-April.
DATTCO wrote in a March 17 statement that the SouthCoast to Boston express service is permanently ending on April 16, citing rising costs and a budget deficit.
The service takes passengers between Fairhaven and Boston's South Station, with stops at the New Bedford bus depot, UMass Dartmouth, and Taunton.
"This is a decision we have struggled with for several months as we looked at options to both reduce our operating costs and increase fares substantially," the statement reads.
"Unfortunately, we have not found a solution that would provide a cost-effective commute option for you, our passengers, while overcoming the deficit we have been experiencing for several years."
Although the long-awaited SouthCoast Rail is expected to open later this year, DATTCO is the currently the only direct mass transit service between New Bedford and Boston.
Other bus routes from New Bedford to Boston take several hours to divert to the Cape or to Providence before heading north.
The company wrote in the statement that the state's Department of Public Utilities and Department of Transportation have both been notified.
MassDOT partnered with DATTCO in 2014 to offer service between UMass Dartmouth and Boston.
Geared towards commuters, the DATTCO bus runs several times a day on weekdays and once on Sundays.
Company VP Dennis Lyons told WBSM News that their 10-ride ticket pass policy will change on April 2 to ensure that no customer is left with unused tickets.
Sales of monthly pass tickets were suspended on March 16, Lyons added.
New Bedford Mayor Jon Mitchell said he is "troubled" by DATTCO's decision to cancel the service "with little warning."
"DATTCO gave just three weeks' notice to residents now scrambling for alternate transit options," Mitchell wrote in a statement.
"Equally inexcusable is DATTCO's lack of any engagement with the city, which would have been open to discussions regarding the possible takeover of affected routes by another carrier in a way that provides for a seamless transition."
"The city has reached out to the state Secretary of Transportation to determine how best to rectify the situation," the mayor added.
MassDOT officials could not immediately be reached for comment.
Hilarious New Bedford Slideshow Has Travel Site Catfishing Tourists
A travel website called
UniverseTravel.org
has created an
online 'story'
enticing potential tourists to visit beautiful New Bedford, Massachusetts. The only problem? It features photos that hilariously have nothing to do with the Whaling City. This is what happens when you let AI do your job for you.
25 Businesses New Bedford Is Asking for Most
Now that a Starbucks seems to be coming to Coggeshall Street, here is a list of businesses New Bedford area residents are asking for to come next to the Whaling City.
More From WBSM-AM/AM 1420