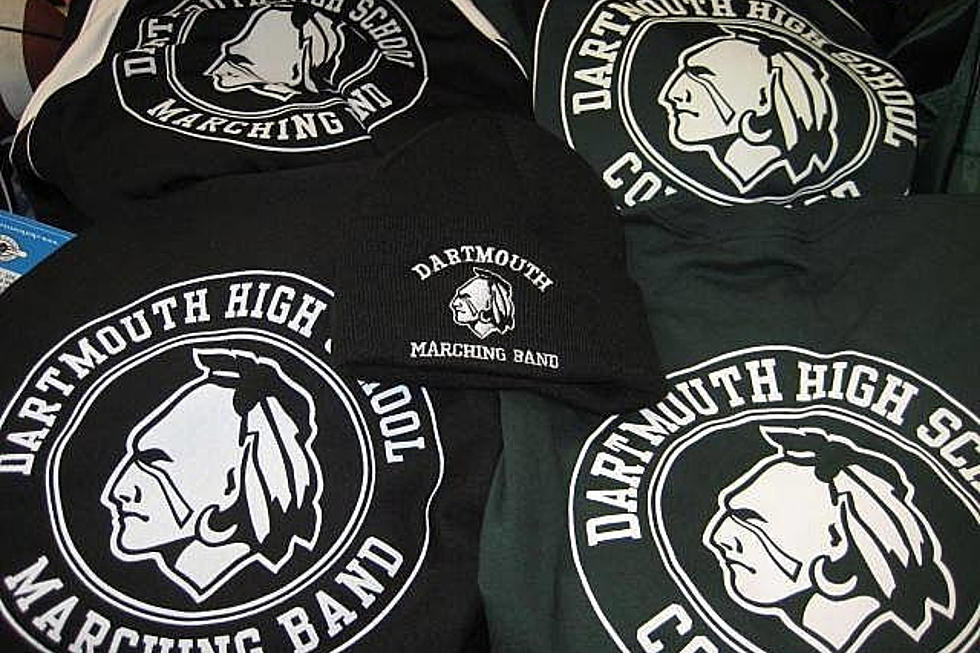 NAACP Says Dartmouth 'Silencing' Native Voices in Indian Mascot Debate
Courtesy Dartmouth High School
Local activists continue to criticize the Dartmouth School Committee for its handling of a drawn-out debate over the town's "Indian" sports team mascot.
In a Wednesday press release, a local NAACP leader said the Committee's Aug. 3 decision to exclude non-Dartmouth residents from its deliberations amounts to "silencing Native voices."
"This (decision) virtually ensures that no Native tribal members and leaders will be heard," said NAACP New Bedford Branch President Dr. LaSella Hall. "I find it sadly ironic that a people that had ancestral lands taken from them are now told they won't be heard because they are not now residents of that land."
The School Committee introduced delays and "punted the issue" to a newly-formed Equality and Diversity Diversity Committee, Hall stated this week. The 10-member committee approved on Aug. 3 has slots for School Committee members, faculty, students, and administrators. Two seats were reserved for Dartmouth residents, with no specific requirement for Native American representation.
Megan Page, a Pocasset Wampanoag Tribal Council Member who lives in Fairhaven, issued a statement in the NAACP press release. "At a time when the coronavirus is reminding us that we need to have compassion with each other, it breaks my heart that we have to shame people to abandon the offensive mascot," she said.
Hall said activists believe the School Committee should reclaim the matter and make the decision itself. He noted that the Equality and Diversity Committee, as a public body, will be subject to laws allowing the public to attend its meetings virtually.
The NAACP has noted that the Dartmouth schools are predominantly white. Hall has said the decision to change the mascot should be a "moral" one not beholden to populism. He says that several other area schools have recently retired Indian-themed mascots, including Braintree, Barnstable, and Hanover.
Native American groups and other activists started pushing for a name change in Dartmouth more than a year ago. The NAACP recently convened a meeting of activists who agreed that they will continue to press the Dartmouth School Committee and Diversity Committee on the issue, Hall said.
Enter your number to get our free mobile app
More From WBSM-AM/AM 1420