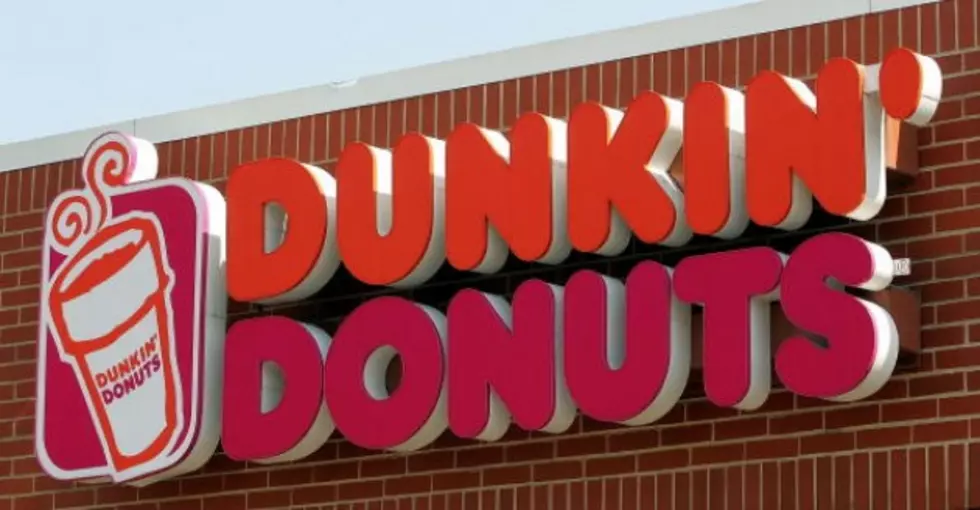 More SouthCoast Dunkin' Stores in Hot Water Over Child Labor Violations
Getty Images
BERKLEY — Another owner of multiple Dunkin' businesses on the SouthCoast is paying a penalty for child labor violations, after federal authorities allegedly found underage employees working more hours than is legal and illegally operating an oven.
The U.S. Department of Labor said Monday that Dunkin' franchisee Fernando Sardinha has been fined $20,000 in civil penalties for alleged violations at 12 of his Dunkin' stores in Assonet, Marion, Mattapoisett, Middleboro, Berkley, Hanover, and Weymouth.
This comes just days after the Massachusetts Attorney General's office cited other SouthCoast Dunkin' franchisees for similar child labor violations.
Investigators found that Sardinha and his businesses allowed nearly two dozen employees aged 14 and 15 years old to work more hours than allowed by federal law.
Three workers under age 16 at Sardinha's 447 Wareham St. Dunkin' store in Middleboro also operated an oven to make sandwiches, which is dangerous for young workers under federal laws, the federal agency noted.
At the same store, investigators allegedly found minors working more than eight hours a day and more than 40 hours per week, which is illegal — even when school is out.
Sardinha Family Trust
Sardinha operates nearly all of the same stores previously owned by a Jose Sardinha of Middleboro, who pleaded guilty to tax fraud in 2002 after filing false federal tax returns relating to a kickback scheme.
Although his relation to Fernando Sardinha is unknown, job openings at their Dunkin' locations are posted to the "Sardinha Family Trust" website.
A Courier-Sentinel article from 2009 also states that a Fernando Jose Sardinha went before the Marion Planning Board regarding his Dunkin' location on Wareham Road, which has since opened.
According to a list of Dunkin' franchises and the state's corporate database, Fernando is the owner/operator of 13 of the 18 Dunkin' stores previously owned and operated by Jose Sardinha, with some locations closed permanently.
Alleged Child Labor Violations and Settlement
The Department of Labor said Fernando Sardinha has been issued $20,121 in penalties and as part of a settlement has agreed to ensure compliance with child labor laws at all 18 of his Dunkin' businesses.
This includes such measures as not employing minors under 14; creating policies to track hours for minor employees; appointing a child labor compliance director, who will spot-check timesheets; and providing color-coded stickers for minor workers' name tags.
Information about child labor laws will also be posted in a conspicuous place at each Dunkin' location, and will be given to all minor employees, and supervisors and managers will be trained in child labor standards.
Workers aged 14 and 15 can only be employed after school hours, and can't legally work more than three hours on a school day, more than 18 hours per week when school is in session, or more than eight hours per day when school is not in session.
Their hours are also limited to between 7 a.m. and 7 p.m. except in summer, when they can work until 9 p.m.
More information about child labor protections and other employee rights is available by calling 866-4US-WAGE (487-9243).
The SouthCoast's Most Memorable White-Collar Crimes
On the SouthCoast, it's not always drug dealing or catalytic converter thefts. White-collar crimes like fraud, embezzlement, wage theft, and bribery can cost hundreds of thousands, or even millions, of dollars.
These locals thought they hit the jackpot....until they were caught. Here are some of the biggest or most memorable recent cases of people siphoning money from places they shouldn't.
More From WBSM-AM/AM 1420