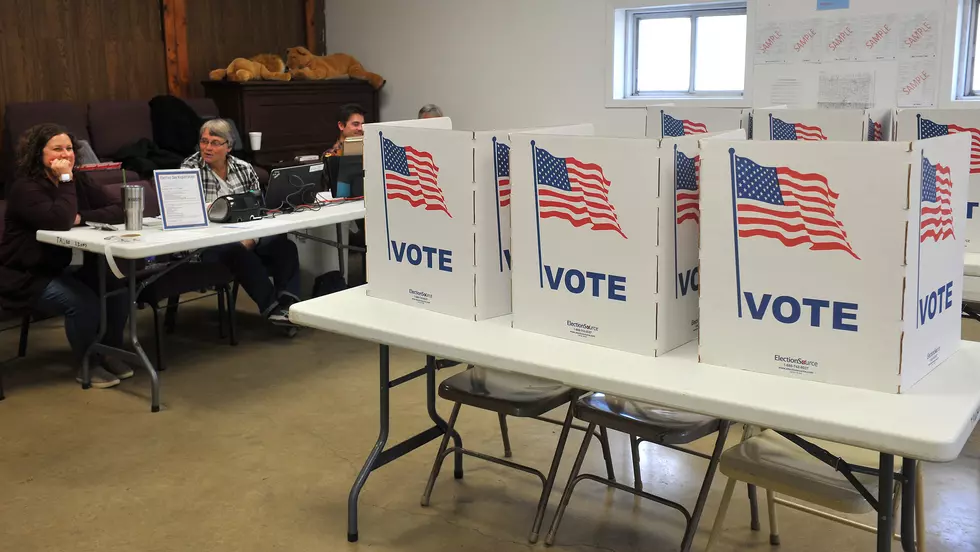 More Police at New Bedford Polls Is a Good Plan [OPINION]
Getty Images
Police departments across the country are preparing for what could be a period of civil disobedience or unrest following Tuesday's elections should the outcome be displeasing to some. Protests and demonstrations are democracy in action and are not a bad thing. But the violence we have become accustomed to in some American cities since late May is something altogether different.
New Bedford Mayor Jon Mitchell told me in his weekly appearance on my program that security will be heightened for Tuesday's election, although police have no credible threats to the election process. Police are preparing for any civil disobedience that might follow the election, but again, Mitchell said there have been no specific threats of violence.
USA Today reports that businesses in some cities have begun boarding up in anticipation of post-election violence. The Brookings Institue, the Washington Post, Time, Reuters, and others have recently written pieces about the prospects for post-election violence. Some are concerned that there could be attempts to disrupt voting on election day.
Even if civil unrest does not occur locally, issues in other areas can result in a disruption of the supply chain. We saw the difficult time truckers had in delivering goods to market at the outset of the COVID-19 crisis, and that led to a period of hoarding by consumers.
Publications such as The American Thinker are offering tips to prepare for the impact of unrest should it occur. While it may seem the bunker mentality is a bit of an overreaction in most areas, others are suggesting that you may want to be sure the gas tank is full and that you have some currency on hand in the event of a power disruption.
Here is hoping that things go smoothly on Tuesday and that the election does not trigger a period of unrest. But citizens should be alert to the possibility. Above all else, do not be intimidated by threats and do not let fear keep you from voting on Tuesday, or those who would intimidate you win.
Barry Richard is the host of The Barry Richard Show on 1420 WBSM New Bedford. He can be heard weekdays from noon to 3 p.m. Contact him at barry@wbsm.com and follow him on Twitter @BarryJRichard58. The opinions expressed in this commentary are solely those of the author.
Enter your number to get our free mobile app
More From WBSM-AM/AM 1420