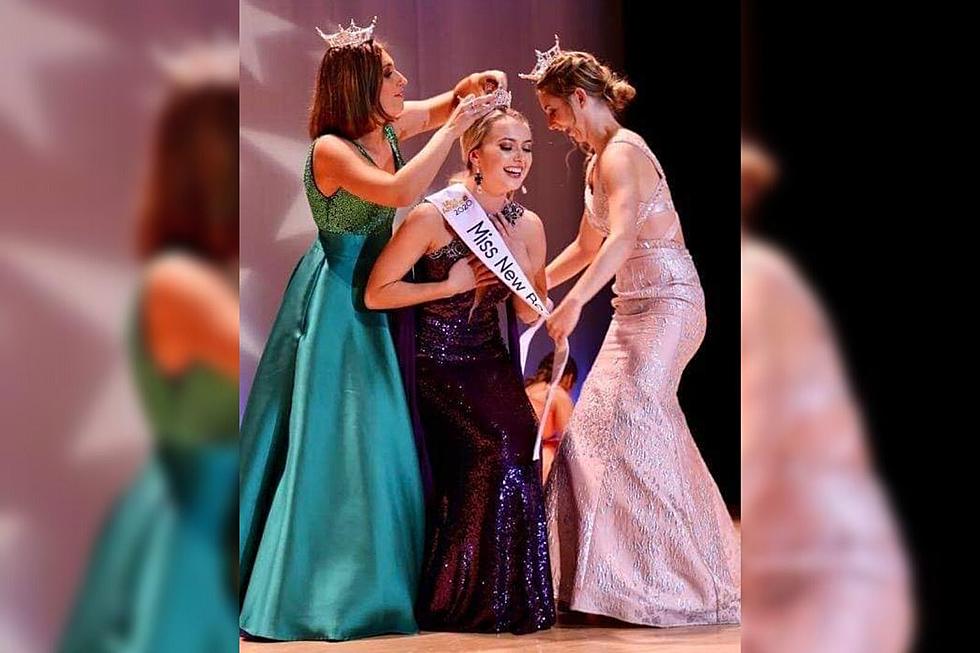 Miss New Bedford Competition Will Award Thousands in Scholarships
Courtesy of Ashley Bendiksen
The Miss New Bedford Scholarship Organization is getting ready for its 2021 competition at the Zeiterion Theatre on October 2 and is looking for young women to join for a chance in winning scholarship prizes. If you thought you knew what a pageant was all about, think again.
"We are not your traditional beauty pageant," said Ashley Bendiksen, Chairwoman of the scholarship organization, who is also a Fairhaven native and former Miss Bedford 2019. "We are a part of the Miss America Organization and our core mission is to provide scholarships to young women and provide them opportunities to build leadership skills."
"Miss New Bedford" and "Miss Teen New Bedford" are not about looks, they're about confidence. Bendiksen described her younger self as the most shy person in the room who took a chance and stepped outside of her comfort zone to find herself.
"This has been a program that changed my life," Bendiksen said. "This is about allowing young women to be who they are and make a difference in the community."
Thousands of dollars will be awarded in scholarship prizes, with Miss New Bedford winning a $3,500 scholarship. Additionally, both winners receive a year of a lifetime as the titleholder and a chance to compete for additional opportunities at the state level. For the "Miss" and "Teen" competitions, the young ladies will compete in varying phases of competition, including talent, evening wear, and interviews.
Beauty pageants have come a long way, and Bendiksen was able to bust a few myths in hopes of inspiring potential contestants.
It's Not Expensive to Participate
"Most girls worry about spending money on the wardrobe and the gowns, but we open our closets to people who want to compete," Bendiksen said. Young women who have competed in the past are eager to share gowns and outfits. "I won in a borrowed dress. We will help contestants come up with every item they possibly need," she said.
No, There is No Swimsuit Category
The Miss New Bedford Scholarship Organization is adamant about putting the emphasis on personal growth and confidence building. "We are currently hosting virtual info sessions for anyone interested in learning more," said Bendiksen.
If You Think You Don't Have a Talent, You're Wrong
"A lot of times, people think you need to be a singer or dancer, but that's not the case," Bendiksen said. She and the organization have worked with young women to develop their talents through avenues like art, monologues, poetry, and even science experiments.
There Is No Experience Needed
The organization chooses a hands-on approach when preparing the contestants for competition by going through the phases of competition. From walking to answering questions to practicing interviews, "we make sure they are excited and ready for competition day," said Bendiksen.
You Don't Have to Be From New Bedford
The competition is open to women ages 13 to 25 who either live, work, or attend school in New Bedford, Acushnet, Assonet, Dartmouth, Fairhaven, Freetown, Lakeville, Mattapoisett, Rochester, Wareham or Westport.
To schedule an info session or to enter the competition, email info@missnewbedford.org.
All The Massachusetts Athletes That Made Team USA
The Tokyo Olympics are this summer and nearly two dozen of the athletes hail from the Bay State. Here are all the Massachusetts members competing for Team USA.
More From WBSM-AM/AM 1420