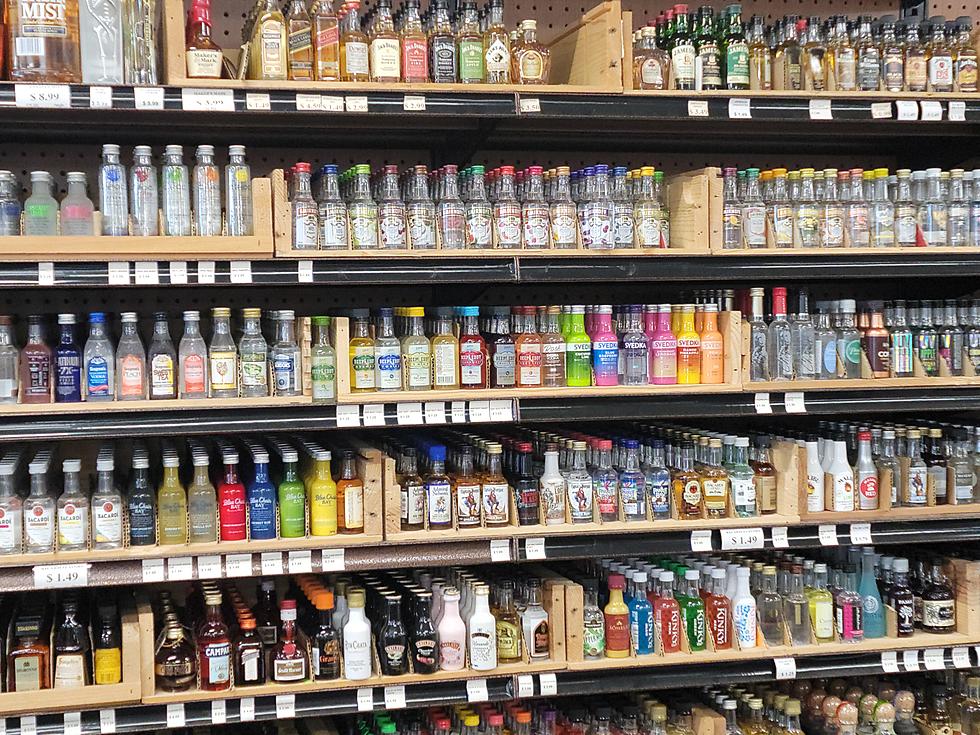 Mini Liquor Bottles Nipped in Wareham and Mashpee
Tim Weisberg/Townsquare Media
This week, the Mashpee select board finally decided to immediately set forward a sales ban on nips, those tiny, 50ml bottles that contain a measured shot of hard liquor. Residents have complained that along with cigarette butts and potato chip bags, the single-service nip containers, are responsible for the blight that makes their community look filthy and cluttered.
It brings to mind the Broken Window Theory. The underlying theme was that a single, broken metaphoric "window" in a given neighborhood is a signal to others that no one cares. BWT suggests that the disorderly appearance of a place significantly impacts perceived safety and crime rates. If the broken window is left in that ugly state of disrepair, it only furthers the narrative that it's open season to break even more windows without any fear of the consequences.
Bans like this one harm the bottom line for mom and pop package store's earnings, according to Mr. P. (who requested to remain nameless) of Fairhaven's Cardoza's Wine and Spirits.
"We will lose big money," he said. "And this is bad for the people who only have a few bucks to spend. They won't be able to buy anything because not everyone stocks pints and half pints and they can't afford to get the big bottles."
A few weeks ago, Wareham banned nip bottle sales in town after voting for the measure at Town Meeting.
Ms. V, requesting anonymity, was tending to customers at Wines and More in Wareham when asked about the nip ban.
"Customers will buy the dollar nips to make sure they like the taste before they spend more on a larger bottle. Not having that convenience, customers will start shopping elsewhere," she said.
The gentleman at Central Liquors in New Bedford, who identified himself only as Divyesh, said, "I understand why they ban these, because people throw them and they're clogging the streets. Yes, that is shameful. But this is a self-discipline problem with many people today who lack self control and can't even wait to get home before opening it."
One more important point about BWT: Northeastern University researchers say they have debunked the "broken windows theory." They found that "disorder in a neighborhood doesn't cause people to break the law, commit more crimes, have a lower opinion of their neighborhoods, or participate in dangerous or unhealthy behavior."
That gives critics of the nip ban fuel to question why towns are punishing mostly family-run businesses with damaging sales bans, if the root of the problem is someone's personal behavior?
The SouthCoast's Hottest Jobs During a Heatwave
When temperatures soar above 90 degrees, most of rush to turn on the air conditioning at work. But some don't have that luxury. Here are some of the toughest jobs to have during a SouthCoast heatwave.
More From WBSM-AM/AM 1420