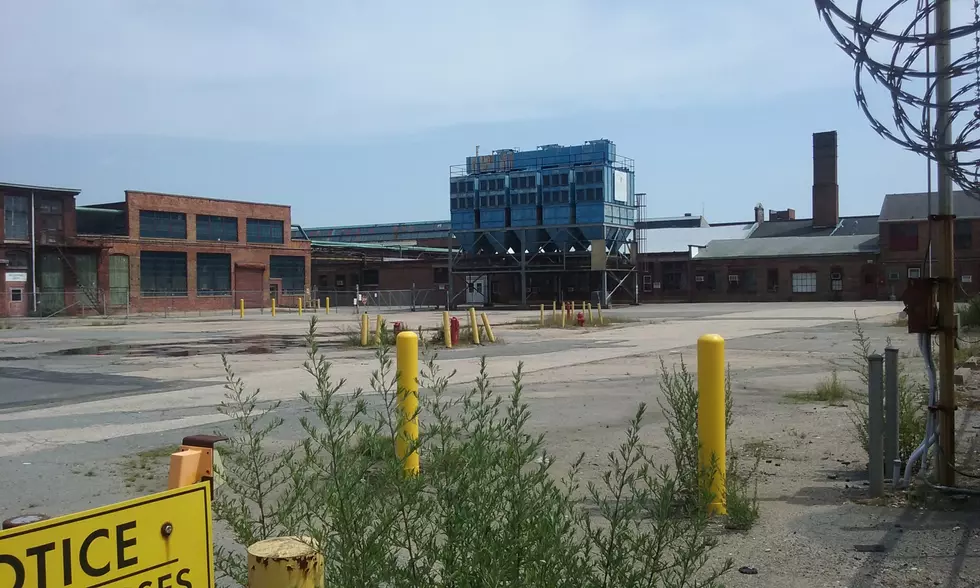 Mayor: Revere Copper and Brass Property Sold
Photo: Brian Thomas / TSM
A landmark on New Bedford's waterfront has been sold.
Mayor Jon Mitchell disclosed this week that the former Revere Copper and Brass complex on North Front Street has been sold to Charlie and Michael Quinn, who the Mayor described as major players in the New Bedford fishing industry.
Mitchell says the new owners plan to construct a shipyard there, and that most of the Revere complex will be coming down.
"Basically the big long buildings along North Front Street where a lot of the manufacturing was taking place, will be coming down to make room for vessel work," said Mitchell.
But the Mayor says he'd like to see one part of the complex saved and preserved. The dilapidated Benjamin Rodman Ice House near Logan Street played an important role in New Bedford's Whaling History, and Mitchell says he'd like to see the building restored.
"The sale of that property gives us now an opportunity to do something with that building, which is good. It was a big ice house going all the way back to the whaling days, and because it's made of granite, its amenable to being restored, so we'd like to work on that."
Mitchell says he's spoken to the new owners about saving the building and wants to get preservation organizations involved.
More From WBSM-AM/AM 1420