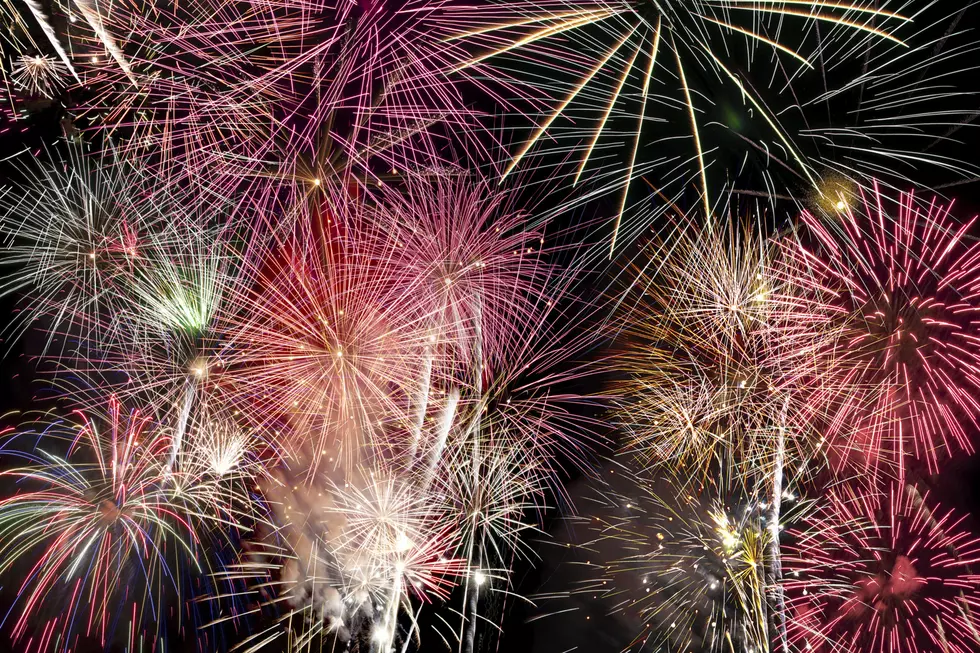 Massachusetts Should Lift Its Fireworks Ban [PHIL-OSOPHY]
javi_martin
Families around the SouthCoast look forward to enjoying the annual spectacle of  Independence Day aerial fireworks over the harbor or in the darkened skies over their hometown. Those are the only legal fireworks in the Commonwealth.
In fact, from what I understand, Massachusetts could be the only state left in the nation that continues to outlaw personal pyrotechnics.
This is one of those issues where there are pros and cons. Just ask any firefighter or emergency room doctor. But the reality is a lot of people go to Rhode Island or New Hampshire, leaving plenty of greenbacks, just to drive back home to shoot them off.
And with any ban, you inherently create a lucrative illegal marketplace that takes tax money and sales out of the local businesses and puts them directly into the deep pockets of the perps.
Fact is, the common folk are purchasing fireworks regardless of any ban. That's part of what it's all about. Families always will love the excitement, colors and sounds of blowing off fireworks, and no ban is ever going to change that. Some of the greatest summer memories come from times like that.
That said, the fires, accidents and injuries that come with pyrotechnics can't be emphasized enough. No doubt, this is a personal safety and property damage issue. But those awful things will continue to happen with or without a ban. And then we hear from the freedom seekers, who rightfully say that the government is shaving away individual rights like the slicing of bologna at a deli.
If you could vote on a ballot question asking whether you support lifting the pyrotechnics ban or not, how would you vote? Attleboro City Councilor Diana Holmes is ready to marshal a statewide attempt for a ballot question initiative, making it possible for voters to decide whether to keep things as they are, or change the state fireworks law.
Normally, I don't go along with bans. Although careful thought has to be put into crafting a new, good pyrotechnics law, I would vote for the bottle rockets.
Phil Paleologos is the host of The Phil Paleologos Show on 1420 WBSM New Bedford. He can be heard weekdays from 6 a.m. to 10 a.m. Contact him at phil@wbsm.com and follow him on Twitter @PhilPaleologos. The opinions expressed in this commentary are solely those of the author.
Take a Look Inside This Pristine Fall River Mansion from 1901
The Robert Marshall House is a mansion in Fall River that will transport you back to the early 1900s with its embellished and elegant interior design, and it's currently on the market.
Fairhaven's Historic Henry Huttleston Rogers' Potting Shed for Sale
See pictures of
18 Cedar Street
, the site of Henry Huttleston Rogers' former potting shed for his greenhouse that could actually be your dream home in Fairhaven Village.
More From WBSM-AM/AM 1420