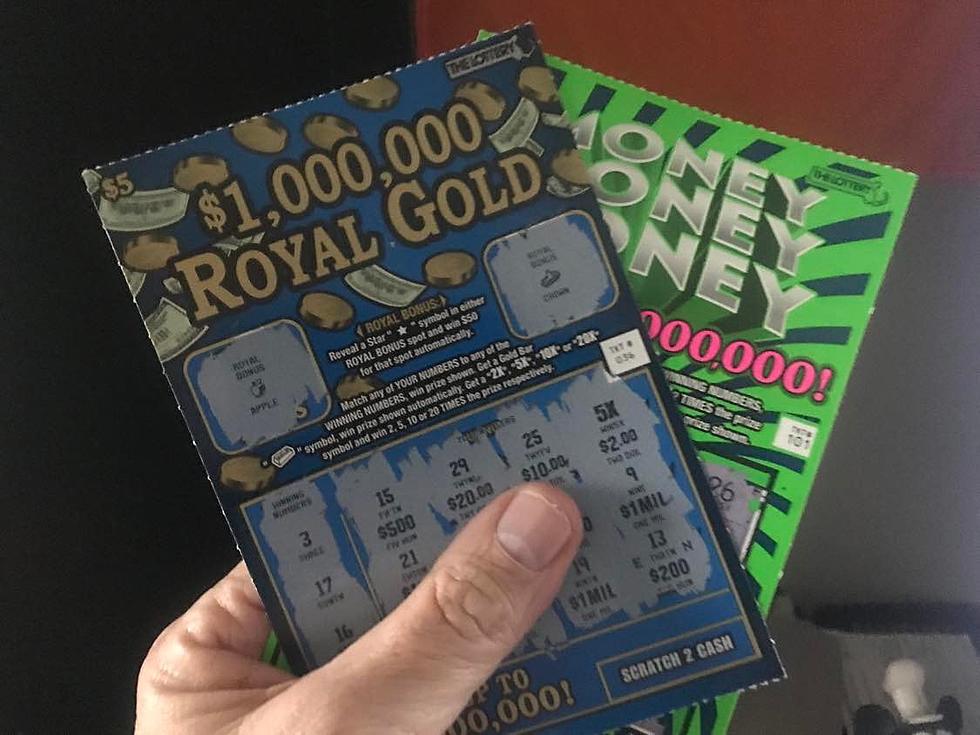 Massachusetts Scratch Ticket Sales Are Up But Payouts Are Down
Barry Richard/Townsquare Media
Massachusetts Lottery revenue is up, fueled by a sizable rebound in the sale of scratch tickets – and a decrease in grand prize payouts.
Interim Executive Director Mark William Bracken told the Massachusetts Lottery Commission that overall sales for the Massachusetts Lottery were up more than 20 percent in February 2023, driven by a rebound in scratch ticket sales.
State House News Service reported that Bracken's report to the commission shows "the Lottery sold $513.3 million worth of its products" in February.
"That's an increase of $88.5 million or 20.8 percent over February 2022," SHNS reported.
According to Bracken, scratch tickets accounted for about 71 percent of February sales, or $363.8 million, up $82.3 million or just more than 29 percent.
The increased sales, combined with a $23.9 million decline in scratch ticket grand prizes and an almost two percent decrease in overall prize payouts, helped the Lottery turn a $94.3 million monthly profit for February.
Scratch ticket and Keno sales have been lagging for months, resulting in anxiety for Lottery officials. According to Bracken, Keno sales were down slightly in February and are off about 0.4 percent for the fiscal year.
SHNS reported scratch tickets and Keno account for nearly 85 percent of all lottery sales.
"Through eight months of fiscal 2023, Lottery sales of more than $4.1 billion were up $109.8 or 2.7 percent over the same period in fiscal 2022," SHNS wrote.
The Massachusetts Lottery has taken in $808.5 million dollars so far this fiscal year, an increase of $44.2 million over the same time last year.
Revenues generated through Massachusetts Lottery sales are sent back to local communities in the form of state aid.
25 richest people in America and how they did it
LOOK: 25 must-visit hidden gems from across the US
From secret gardens to underground caves,
Stacker
compiled a list of 25 must-visit hidden gems from across the United States using travel guides, news articles, and company websites.
More From WBSM-AM/AM 1420