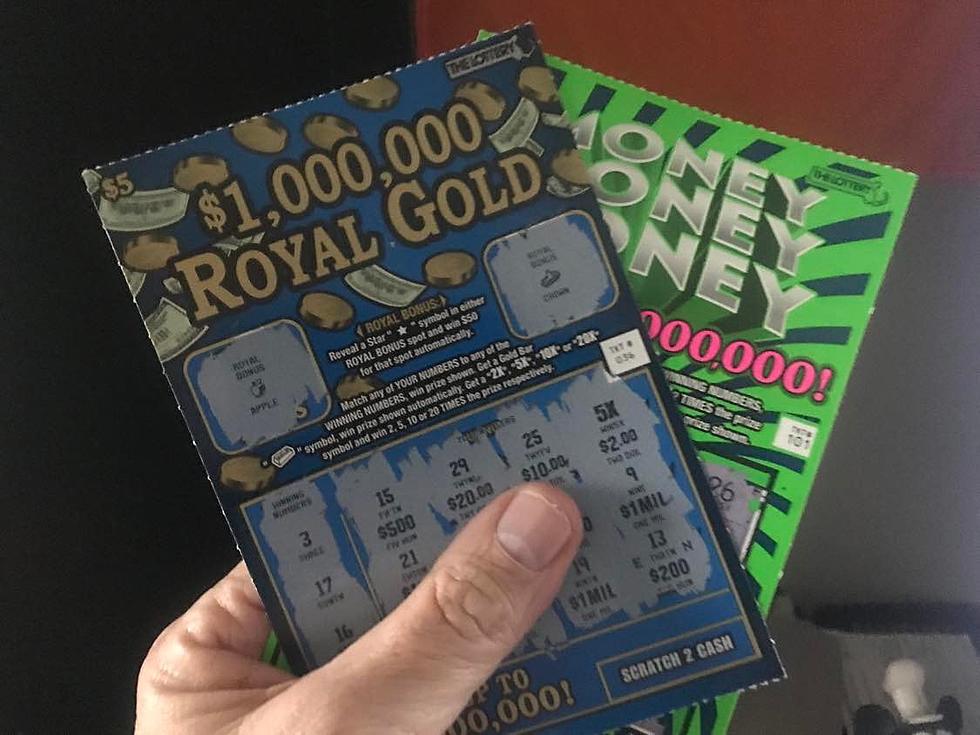 Massachusetts Lottery Looks to Remain Competitive
Barry Richard/Townsquare Media
What do you do when the masses appear bored with the same old Massachusetts Lottery games? Why, you spice things up a bit, as in making things more interesting.
There is a lot of competition out there for your buck these days, including lots of gaming options that didn't exist just a few years ago when the lottery was king of the hill.
Massachusetts and every bordering state except Vermont have casinos. Most have sports betting, which thanks to an act of the state legislature will be coming to Massachusetts soon.
All of the New England states and New York have scratch tickets. There is Keno, Powerball, Mega Millions, Daily Numbers, Mass Cash, Lucky for Life, and on and on.
The Massachusetts Lottery, created on September 27, 1971, turned 50 years old last year.
Mark William Bracken, the Interim Executive Director of the Massachusetts Lottery Commission, said lottery sales were down $35.9 million, or 6.4 percent, in August 2022 compared to August 2021.
State House News Service reported that "every product except one (Megabucks Doubler, which had a historically high jackpot) was in the red for the month."
The first two months of the fiscal year saw a 1.8 percent or $20.3 million decline in lottery sales.
SHNS reported the Lottery is "running focus groups around changes to the in-state draw games" which have not changed in decades. New monitor games and a "wheel of luck" are being considered to try and draw customers back to the lottery.
There is also discussion about putting the Massachusetts Lottery online to compete with sports betting when it finally begins.
By the way, the Massachusetts Lottery did have a record-setting year in the last fiscal year, producing $1.105 billion dollars in net profits.
WBSM's Top SouthCoast Stories 9/19 - 9/25
WBSM's Top SouthCoast Stories 9/11-9/17
These are the top stories of the past week on WBSM.com and on the WBSM app. Click on the title or photo to read the entire story.
More From WBSM-AM/AM 1420