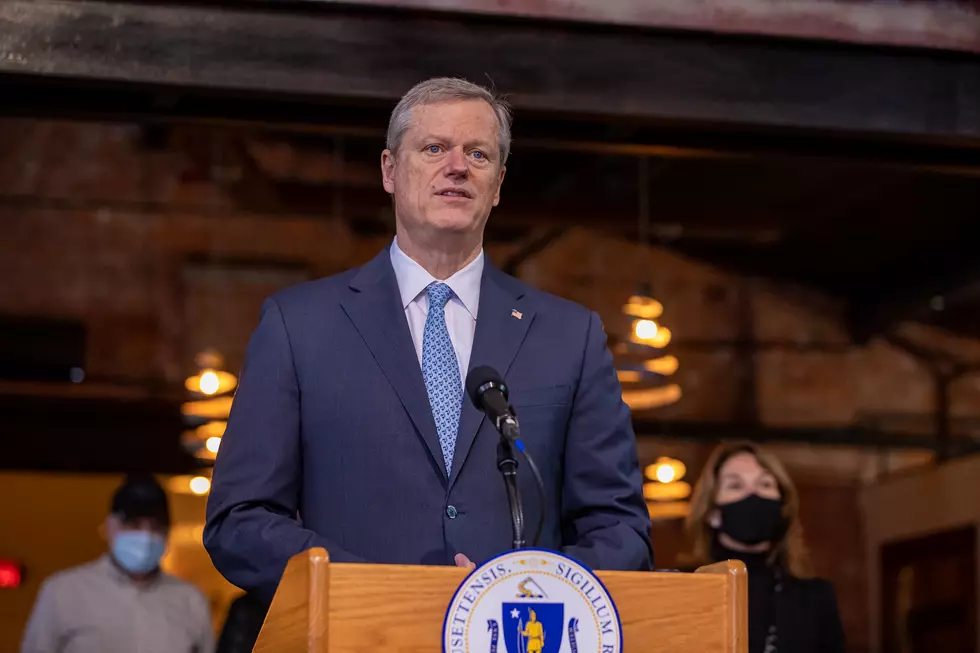 Massachusetts Re-Opening, But Much Too Slowly [OPINION]
Mass.Gov/Joshua Qualls
I understand we are now in Phase 3, Step 2 of Massachusetts Governor Charlie Baker's gradual re-opening of the Commonwealth. Next stop, Phase 4, Step 1 on March 22nd. After that, the sky is the limit.
Who decides what activities are permitted in each phase and step along the way? Is there an actual job description for that? For instance, restaurants can now reopen at full capacity but may only seat six people per table for no longer than 90 minutes. Why 90 minutes versus 120 minutes? And would a seventh person tilt the balance of the universe? Who decides that, and is there science to prove that it makes sense?
Under the new rules, we can sing in a restaurant but not in a club. And dancing is still not permitted but will be allowed in Phase 4, Step 1. Really? Laser tag, roller skating, and trampoline parks can re-open but only at half-capacity. Yet, the gym and the gas-fired fire pit at my apartment building remain padlocked.
Large event venues, such as sports stadiums and arenas, can provide limited seating as of March 22nd. But the New Bedford Half Marathon on St. Patrick's Day Sunday, just a few days before, would lead to mass extinction? For real?
Why does each phase of the re-opening come in two steps? Why not three? Or is it possible to get it all done in one step? I think someone is just having fun with us.
Come of Governor Baker, open the damn Commonwealth. We've had enough of this madness.
Barry Richard is the host of The Barry Richard Show on 1420 WBSM New Bedford. He can be heard weekdays from noon to 3 p.m. Contact him at barry@wbsm.com and follow him on Twitter @BarryJRichard58. The opinions expressed in this commentary are solely those of the author.
See the Must-Drive Roads in Every State
More From WBSM-AM/AM 1420