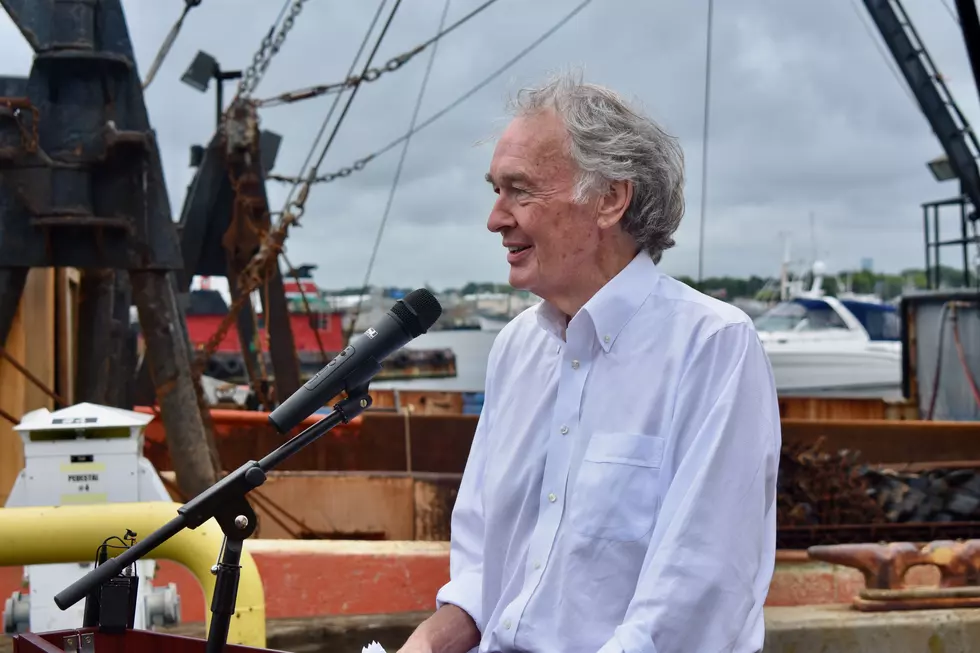 Markey to Bring Anti-Offshore-Drilling Message to New Bedford
Mary Serreze/Townsquare Media
Senator Ed Markey, fresh off his Democratic primary win, plans to visit New Bedford Saturday to talk about his opposition to offshore oil and gas drilling and to promote the Green New Deal.
While there's no indication that drilling off the coast of New England represents an immediate threat, President Donald Trump this week suddenly enacted a ten-year ban on Atlantic coast offshore drilling in three states: Florida, Georgia, and North Carolina.
It's not known why Trump exempted those three states from drilling, and not North Carolina, Virginia, and other states along the Eastern Seaboard. Republicans in Florida, Georgia and South Carolina, however, have opposed drilling off their state coasts.
Trump has been a big supporter of offshore oil and gas drilling. In 2017 he revoked an Obama-era ban on oil and gas drilling in the Arctic and Atlantic oceans. The Bureau of Ocean Energy Management then proposed a five-year-plan to get it done. The agency's plan for the Outer Continental Shelf was blocked by a judge in 2019 and the program remains in legal limbo. The plan includes lease areas off the coast of New England. Politicians from both sides of the aisle, including Gov. Charlie Baker, have expressed fierce opposition to the idea of drilling for oil and gas off the coast of Massachusetts.
Markey will appear at 2 p.m. on Saturday at the entrance to the Harborwalk at 112 Gifford Street in New Bedford. According to a media release, he will discuss "the need to ban offshore drilling and how the Green New Deal can address the climate crisis and create millions of jobs."
Markey plans similar events in Boston and Falmouth on Saturday.
Enter your number to get our free mobile app
More From WBSM-AM/AM 1420