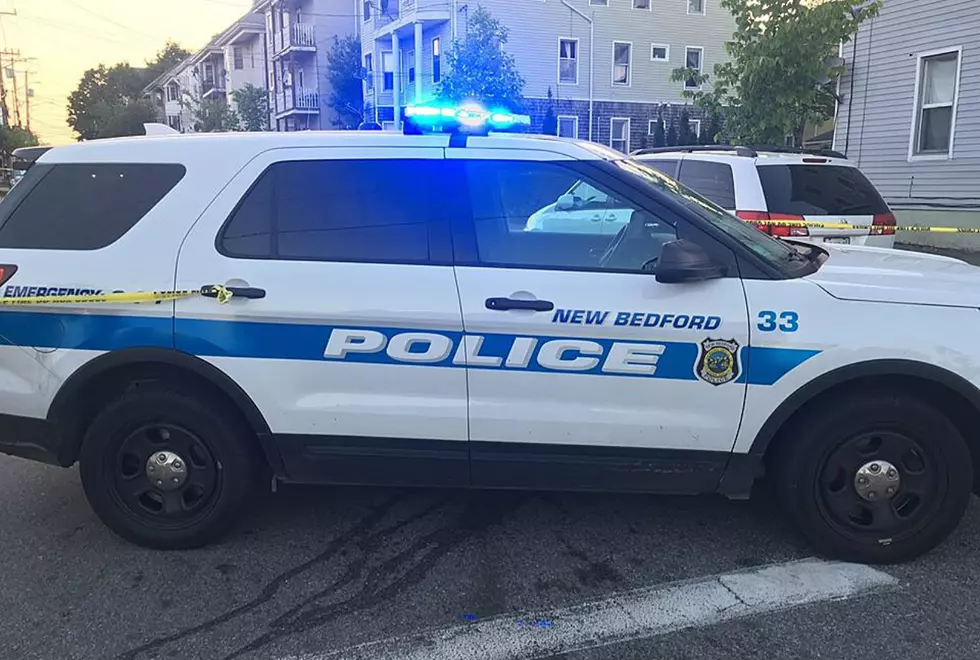 Man Who Climbed 1,000 Foot Tower In New Bedford Under Evaluation
New Bedford Police. Tim Dunn/Townsquare Media.
NEW BEDFORD - A New Bedford man was taken by ambulance for evaluation after he spent hours Friday night climbing up and down a radio tower.
According to NBC 10 News, witnesses say the man climbed all the way to the top of the tower at one point, which New Bedford Police say is about 1,000 feet tall.
The man came down, talked to police, and went back up at least one more time.
New Bedford police would only say the man had grievances, but they are not saying why he climbed the tower.
Police officers, firefighters, and the Bristol County Technical Response Team were on the scene near South Front Street for several hours while dozens of people were watching the tense event unfold.
Authorities were finally able to talk the man into coming down around 9:15 p.m.
It is unclear how he got into the tower, which has a fence around it with a gate. There is a ladder along the side of the tower.
More From WBSM-AM/AM 1420