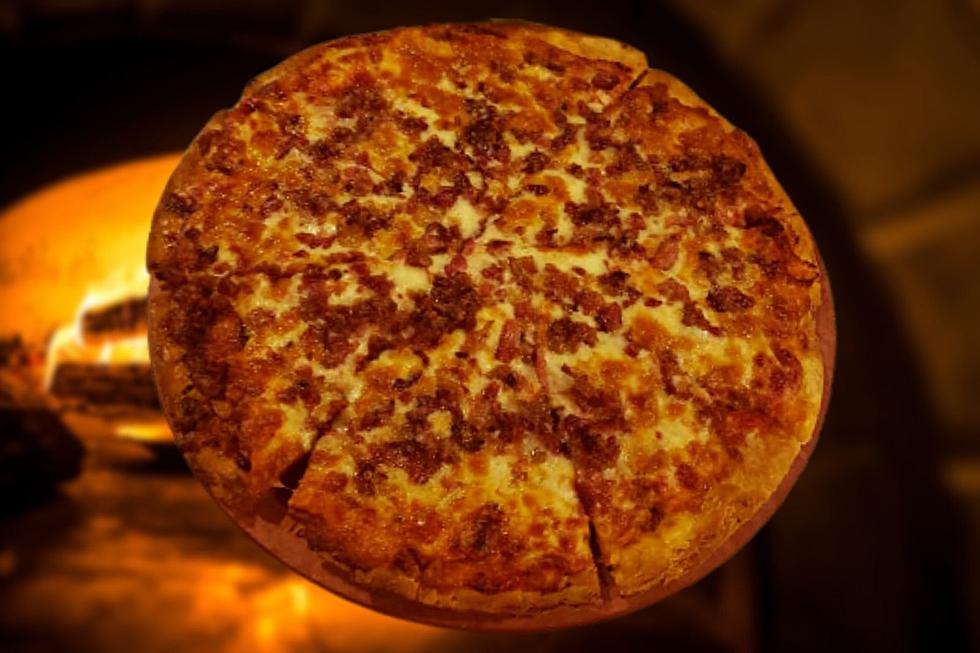 The Great Linguica Debate: Sliced or Ground Linguica on Pizza?
Courtesy Endzone Sports Pub
It's the most underrated debate that only a true foodie will appreciate: ground versus sliced linguica as a pizza topping.
Around here, linguica is everything. It's a true culinary staple within the Portuguese community that cannot be matched. Whether you have it as is or as a topping, you can never go wrong with linguica.
Recently, a friend of mine brought up the idea that linguica within a linguica cheese roll is better when it's sliced, and honestly, I have to side with his opinion. However, this post is not about cheese rolls. It's about pizza. When it comes to pizza toppings, ground or crumbled linguica trumps sliced linguica all day, every day, especially on bar pizza.
Not that I would ever turn down a piece of pie that has sliced linguica on it; it's more of a preference. Crumbled linguica is easier to eat, as long as you make sure you have a plate underneath your slice. Linguica chips tend to form little pools of grease and cling onto the cheese better than ground linguica does. I don't know about you, but if I take a bite and the entire section of cheese comes off with it, I get aggravated.
I'm not alone on this, either. I asked 107 people what their preference was on Facebook and here are the results:
Sliced linguica: 72
Ground or crumbled linguica: 31
Neither: 4
It's a small poll, but effective enough to make my point. There comes a time and place for sliced linguica and I'll tell you right now that it's not on a pizza.
The Best of South Shore Bar Pizza
There's pizza, and then there's South Shore Bar Pizza. Birthed in Brockton (and to this writer, perfected in Randolph – Lynwood Café is the true G.O.A.T.), it must meet certain qualifications to be considered "SSBP," which include: it's a 10-inch pie; it has a thin, cracker-like crust with minimal "flop;" the cheese is a blend that features more cheddar than mozzarella; and bonus points if you take it home between two carboard-type plates wrapped in flat brown paper bag. They also usually come with "laced" or "burnt" edges (terminology depends on where you are ordering), which is when the sauce and cheese are extended all the way to the edge of the pan, creating a crispy, flavorful coating to the crust. We reached out to the hugely popular
South Shore Bar Pizza Social Club Facebook group
to ask the experts to share the best of the best (in no particular order).
More From WBSM-AM/AM 1420