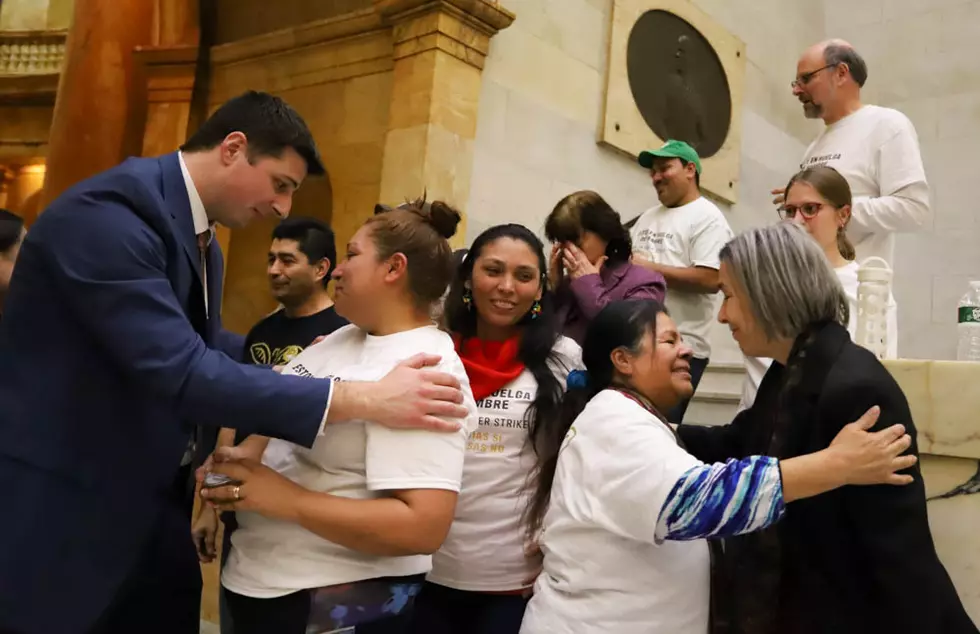 Licenses for Illegals Advances in the House [OPINION]
Photo- Sam Doran / SHNS
A key Massachusetts legislative committee has voted to give a favorable recommendation to one of the most insane pieces of legislation to come before it in recent memory.
The House Transportation Committee, which is chaired by Democrat William Straus of Mattapoisett, has advanced legislation that would grant a standard driver's license to illegal immigrants.
This legislation fits nicely with the drive that is gaining momentum to declare Massachusetts a sanctuary state and safe haven for illegals.
Proponents of the so-called Work and Family Mobility Act say it would make our roads safer because illegals would then seek driver's ed and purchase car insurance. Right. Nevermind the fact that it rewards folks for being here illegally in the first place.
Remember when we were kids and we had it drilled into us that a driver's license was not a right but a privilege? That is unless, of course, you can swim the Rio Grande and make it to Massachusetts undetected. Then it becomes a right.
Senate President Karen Spilka is on record in support of the legislation, saying last year, "I believe that for public safety reasons, even just if you look at it alone, we should pass it ... There's like 14 other states that have done this and the sky hasn't fallen." She really said that.
Massachusetts is already a sanctuary for illegals. Just ask the guy who was arrested on drug charges and was already wanted on drunk driving warrants in at least one other state. Rather than see the poor amigo wind up in the hands of those uncouth ICE agents, the judge showed him a back door to the courthouse from which he fled, never to be seen again.
Massachusetts already provides some $2 billion annually in taxpayer-funded benefits to illegals so let's give them a license so that they are free to go and spend your cash.
Barry Richard is the host of The Barry Richard Show on 1420 WBSM New Bedford. He can be heard weekdays from noon to 3 p.m. Contact him at barry@wbsm.com and follow him on Twitter @BarryJRichard58. The opinions expressed in this commentary are solely those of the author.
Enter your number to get our free mobile app
More From WBSM-AM/AM 1420