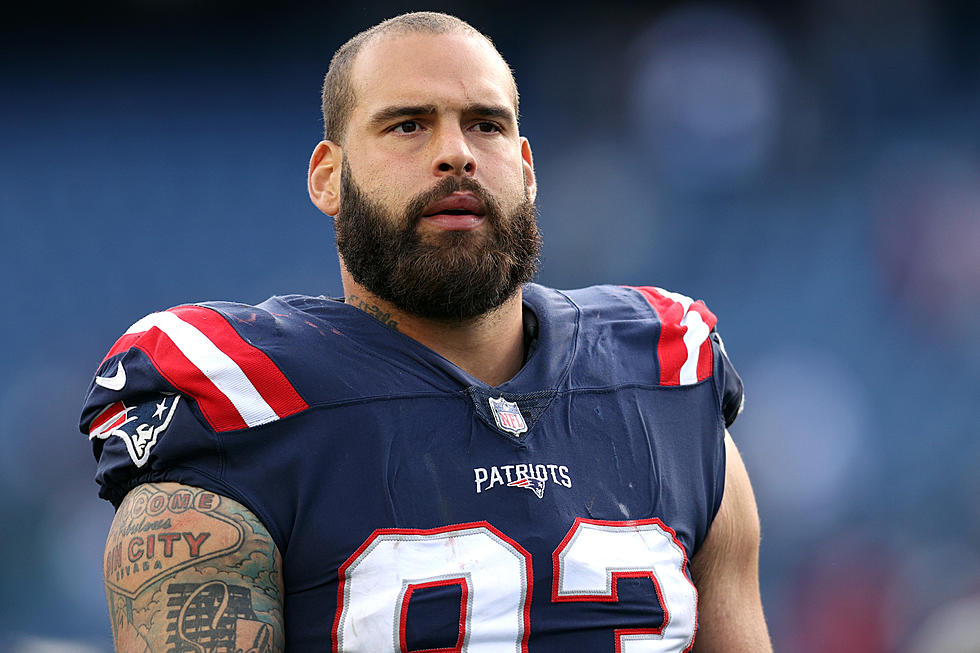 NICU Experience Leads Patriots Player to Throw Baby Shower for Single Moms
Maddie Meyer/Getty Images
Having a baby can be an absolute blessing, but for some women it is some seriously tough times. That is what Patriots defensive tackle Lawrence Guy and his wife Andrea learned this past May. It also became their motivation for throwing single moms a group baby shower at Gillette Stadium recently.
Last spring, Andrea and Lawrence welcomed their third child after an emergency C-section that left their new daughter Isabella intubated in the NICU for several days. As a former NICU mom myself, I know how scary that time can be. It was even scarier for the woman with whom Andrea shared a room.
In a press release about the event, Andrea said she was motivated to throw the group baby shower for single mothers after hearing the woman in the next bed of the NICU. Her baby was also intubated and Andrea said she was desperately calling family members and the baby's father to ask for help. "They were saying just really nasty things, and she was desperate for support," she said.
Not too hard to imagine for some mothers out there, but hard to hear for Andrea, who contacted the hospital social worker and arranged to buy that new mom everything she would need "to basically set that baby up for the first year of life."
Andrea Guy sounds like an absolutely incredible woman, but she didn't stop there. After being released from the hospital, Andrea immediately started making plans to host a baby shower for 20 local single moms.
On November 12, that baby shower took place at Gillette Stadium complete with food, decorations, flowers and even a violinist while the ladies ate lunch. Plus, all the moms-to-be in attendance were gifted everything Andrea personally uses for her children, from strollers to clothes.
What an absolutely wonderful way to help give back to the Patriots Nation community, and a great way to start these new Patriots fans' lives.
20 Celebrities Who Love the New England Patriots As Much As You
Patriots Nation is strong with or without Tom Brady and these celebrities count themselves among the those who love New England's football team.
More From WBSM-AM/AM 1420