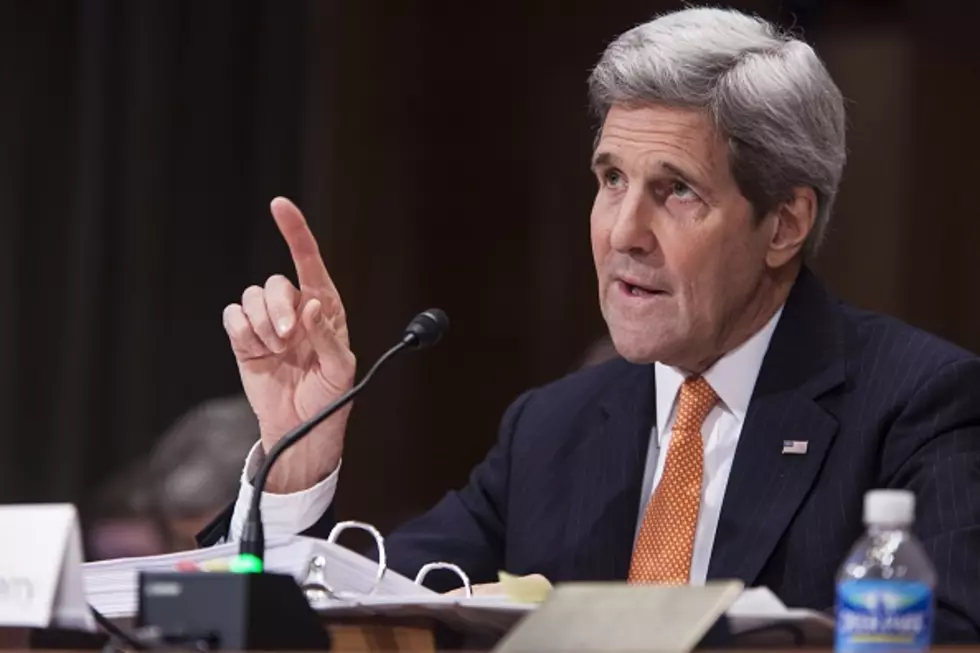 Kerry Accuses Russia Of Lying About Ukraine
Photo by Samuel Corum/Anadolu Agency/Getty Images
Secretary of State John Kerry says Russia has lied ``to my face and the face of others on many different occasions'' about its activities in Ukraine.
Kerry told a Senate Appropriations subcommittee on Tuesday that Russia is engaged in the biggest propaganda exercise that he's seen since the height of the Cold War. He says Russia has repeatedly furthered ``misrepresentations _ lies _ whatever you want to call them'' about its activities there.
Russian President Vladimir Putin denies arming rebels in the war in eastern Ukraine, which has killed more than 5,600 people and forced over a million to flee their homes. The fighting began in April, a month after Russia annexed the mostly Russian-speaking Crimean Peninsula.
Kerry wouldn't say whether he favors giving Ukraine lethal weapons.
More From WBSM-AM/AM 1420