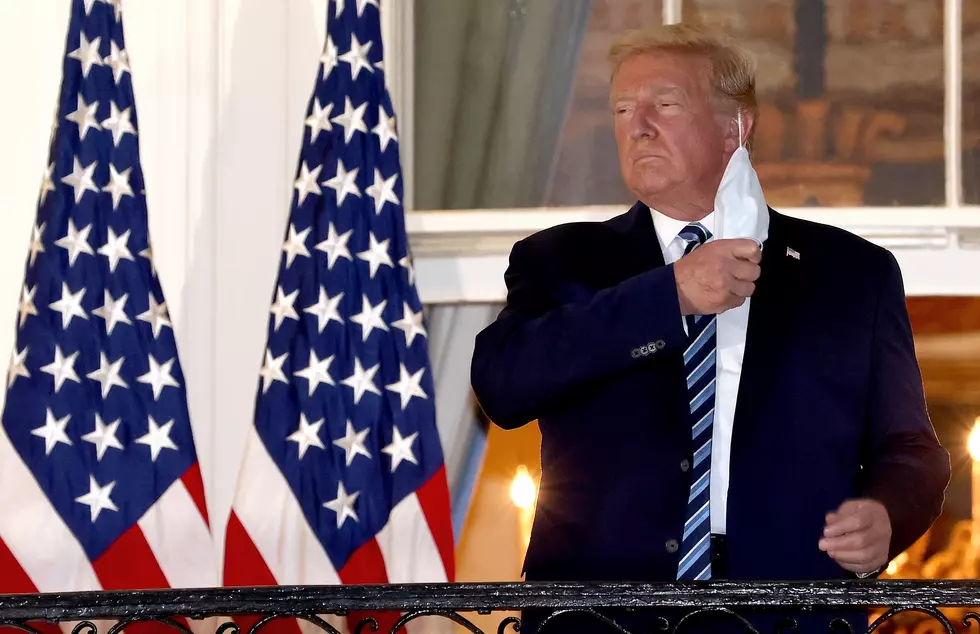 Journal No Longer Non-Partisan [PHIL-OSOPHY]
Getty Images
It's a shame. The non-partisan, 208-year old New England Journal of Medicine has decided to ditch its objective, nonpolitical status and join the anti-Trump herd.
It's an odd, left-field reaction, endorsed by all 34 editors, to complain that the Trump Administration has responded poorly to the pandemic, turning a crisis into a calamity. The complaints include too little testing early on, not having enough protective equipment, and the lack of national leadership with issues like mask-wearing, social distancing and quarantining.
Someone came up with the idea to frame the issue as a public health threat. The word spread to the other editors, who've endorsed Joe Biden, and agreed it was time for the Journal to abandon its non-partisan standing and go politically correct on steroids.
The Journal, published by the Massachusetts Medical Society, is the oldest, continually published medical journal and until now has never supported, endorsed or condemned a politician – until now, because they say the administration has demonstrated a continuous disregard of the truth. I love it when they mention the truth, meaning their version of the truth.
The editors compared how other world leaders handled the pandemic and concluded that this administration – and I assume that includes the CDC officials – has failed Americans in many ways. They're condemning Trump for being slow in acting, but why did it take so long for the Journal to reach its radical decision and become an official political organization?
Phil Paleologos is the host of The Phil Paleologos Show on 1420 WBSM New Bedford. He can be heard weekdays from 6 a.m. to 10 a.m. Contact him at phil@wbsm.com and follow him on Twitter @PhilPaleologos. The opinions expressed in this commentary are solely those of the author.
Enter your number to get our free mobile app
More From WBSM-AM/AM 1420