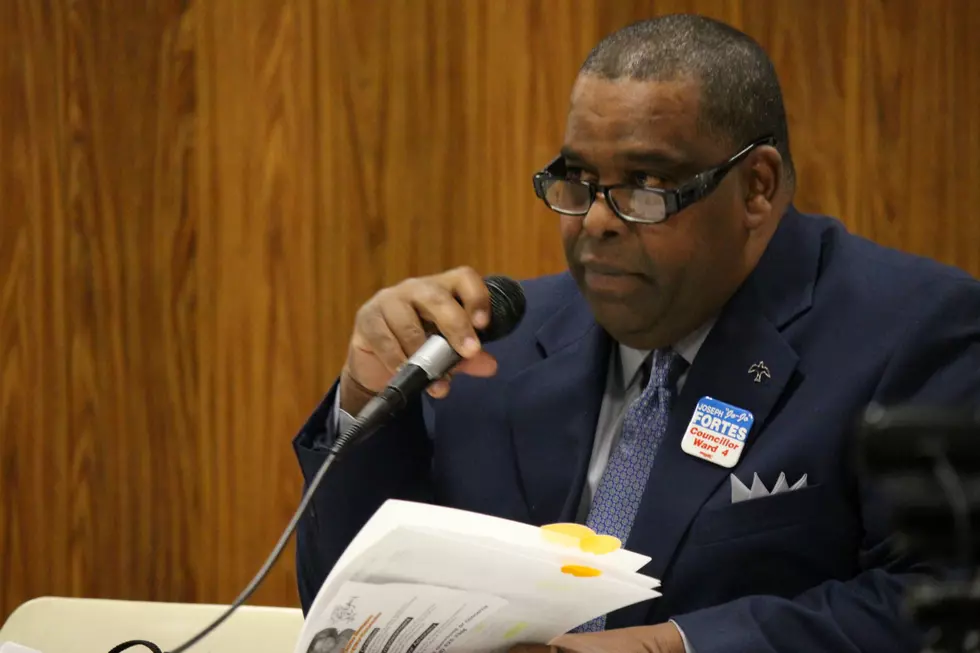 Joseph Fortes Joins the Contest for Ward 4 Councilor [OPINION]
Matthew Costa/Townsquare Media
Councilor Dana Rebeiro is leaving the New Bedford City Council and creating a vacancy for the Ward Four council seat. Former Councilor Joseph "Jo Jo" Fortes has entered the crowded race.
There are now 10 candidates seeking the Ward Four seat on the New Bedford City Council and there is still a week to go before nomination papers are due. Among the 10 is Attorney Sean Carney, whose mother is current At-Large Councilor Naomi Carney, and Kenneth Gilbert, who ran unsuccessfully two years ago against Dana Rebeiro.
Jo Jo Fortes has a strong following in Ward Four and even larger following across the Greater New Bedford area. He served for many years on the City Council and even longer as an advocate for the people of the city he has called home his entire life.
I have always had a spot in my heart for Jo Jo Fortes; in fact, I inherited it from my late father Robert L. McCarthy. My father had Joe Fortes as a student when he was the housemaster of the tan house at New Bedford High School. My father educated thousands of children in his career and some stood out more than others. My father was always proud of Jo Jo and he would point out newspaper articles to me and say, "Did you see what my man Jo Jo is doing in the City Council!"
Joe and I never talk about national politics, probably because we disagree and we need not waste each others time. Joe and I talk about local problems and solutions and people. Joe Fortes cares about people–particularly the people that are down for the moment and need help. Joe Fortes talks about the future of the city and about creating jobs. He knows the history and promises kept and broken to the people who are the Whaling City.
My late father can't vote for Joseph Fortes, but I know he would ask you to consider one of his favorite students on Election Day if he could.
Chris McCarthy is the host of The Chris McCarthy Show on 1420 WBSM New Bedford. He can be heard weekdays from 10 a.m. to noon. Contact him at chris.mccarthy@townsquaremedia.com and follow him on Twitter @Chris_topher_Mc. The opinions expressed in this commentary are solely those of the author. 
More From WBSM-AM/AM 1420