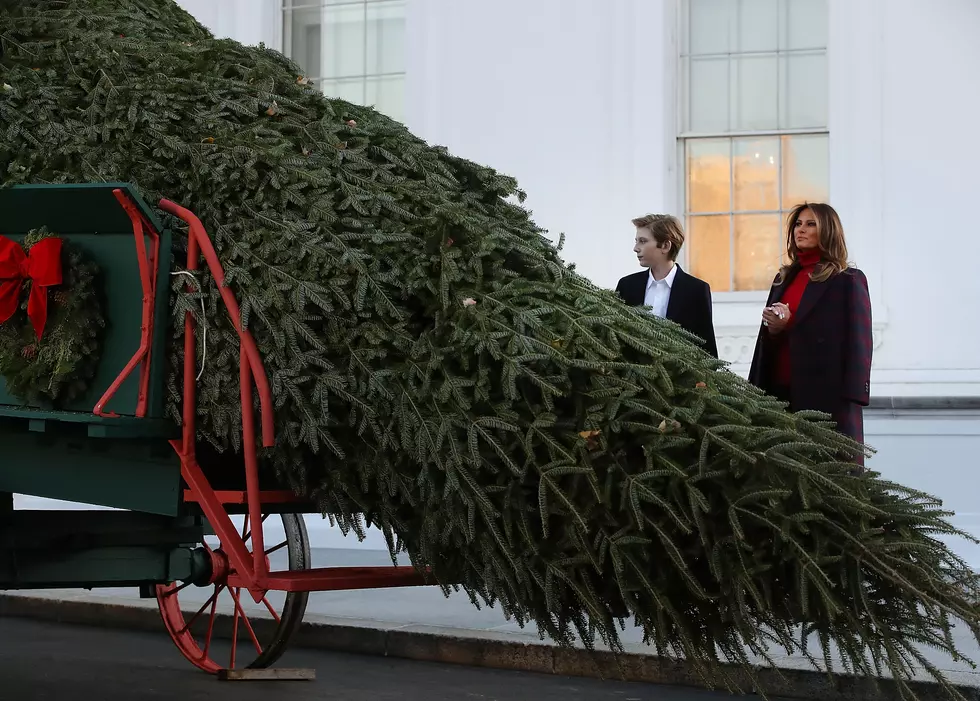 It's Melania Versus the Grinches [OPINION]
Getty Images
Like clockwork, Thanksgiving slips by, the decorations go up and suddenly it's Christmastime. And just like clockwork, the mainstream media sharpens its steely knives to carve into First Lady Melania Trump's choice of White House Christmas decorations.
The sinister set snickers and guffaws and makes fun of Melania's color scheme, the trees, and bemoans her lack of taste. Last year, they were horrified by her use of white decorations. This year, there is too much red.
What a bunch of self-absorbed bores.
Keep in mind that Michelle Obama could have plopped cow manure on the floor wrapped in multi-colored lights, and she would have been praised by the same press for her artistic style and grace.
Melania Trump is first class. She is as elegant a First Lady as we've had, and her Christmas decorations are pretty boffo, too. How unfortunate it is that so many have to be so discourteous to our First Lady simply because they don't want her husband to be president.
Time to class up and show a little respect for Melania Trump.
Barry Richard is the host of The Barry Richard Show on 1420 WBSM New Bedford. He can be heard weekdays from noon to 3 p.m. Contact him at barry@wbsm.com and follow him on Twitter @BarryJRichard58. The opinions expressed in this commentary are solely those of the author. 
More From WBSM-AM/AM 1420