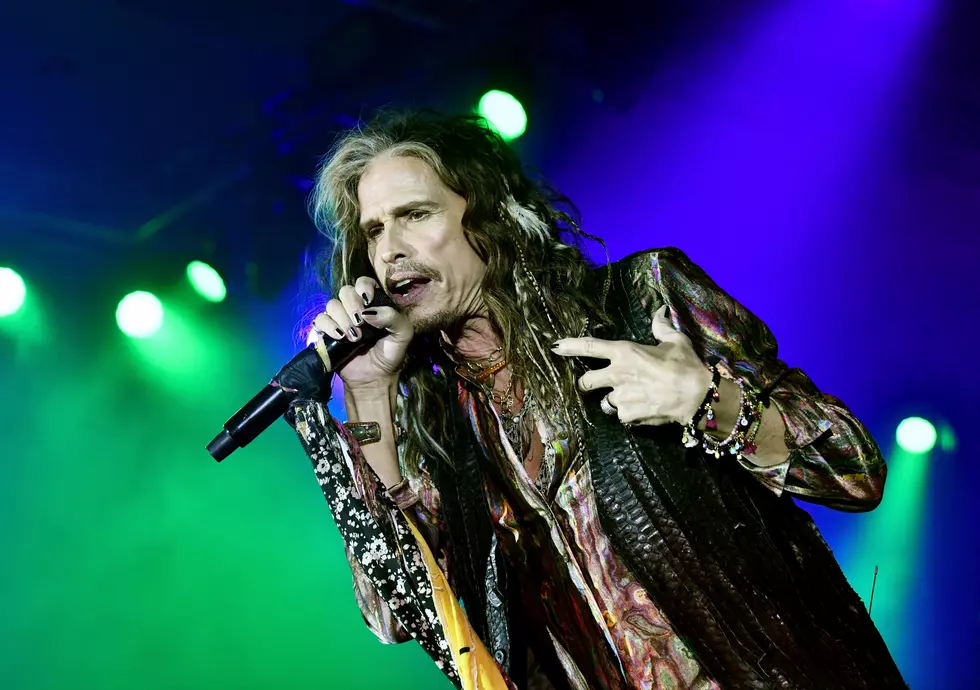 Is Trump 'Livin' on the Edge?' [PHIL-OSOPHY]
Getty Images for Celebrity Fight Night
Before and since the election of Donald J. Trump, many music artists have been vociferously speaking out against Trump using their music during anything connected with him.
The latest is Aerosmith frontman Steven Tyler. He has a clear message for the president: stop playing my music at your campaign events, or else! Yeah, Steven and many other artists have expressed their displeasure with Mr. Trump using their tunes, but the president is a shrewd businessman.
Trump has every legal "entitlement" to use their songs, because he has purchased the rights to use them.
Sometimes music and politics don't get along like love and marriage. That's life. But according to people who know a thing or two about this issue, if political campaigns pay for a public performance license from ASCAP or other performing rights organizations like BMI, then that campaign is in compliance with copyright law.
Now, being in agreement with copyright rules doesn't mean musicians can't complain and even take legal action. And there are some legal grounds for the artists to fight the song's use. But it's a gray area, because there's not much precedent for that happening. Generally, campaigns usually give in to a musician's demands.
Does Tyler personally own the copyright to the song? A lot of artists cede ownership of their songs, leaving them with little beyond bitching rights.
And bitching about the president? Well, that's just becoming the "Same Ol' Song and Dance" for some artists.
Phil Paleologos is the host of the Phil Paleologos Show on 1420 WBSM New Bedford. He can be heard weekdays from 6 a.m. to 10 a.m. Contact him at phil@wbsm.com and follow him on Twitter @PhilPaleologos. The opinions expressed in this commentary are solely those of the author.
More From WBSM-AM/AM 1420