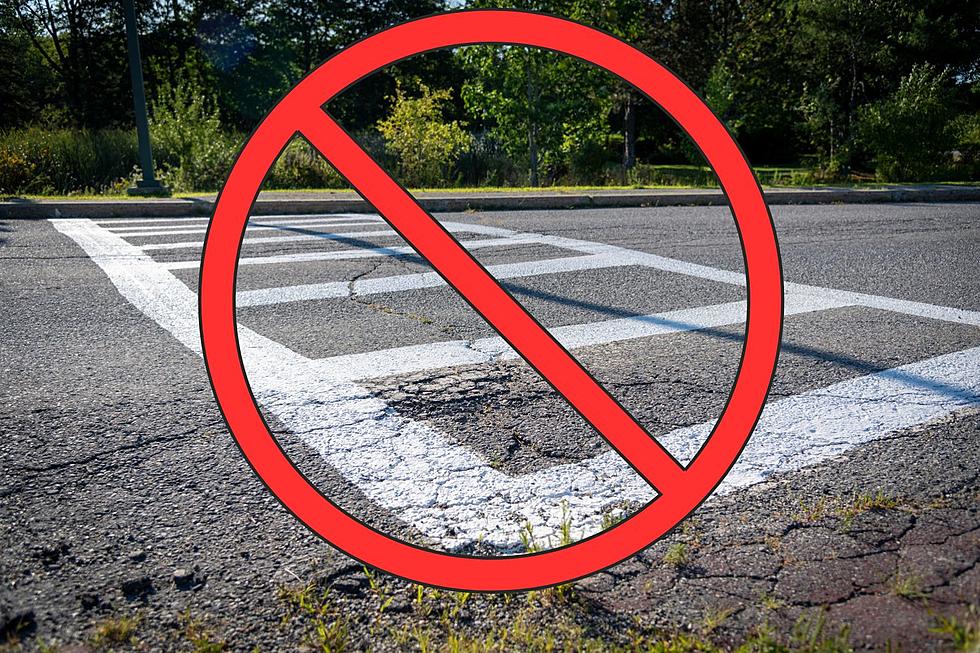 Illegal Crosswalk in Newport Making Intersection More Dangerous
thinkstock
It's not often that a crosswalk makes an intersection more dangerous, but that's exactly the case after an illegal and unauthorized fake crosswalk was installed in Newport.
Officials in the city took to Facebook this week to warn the public about an illegal crosswalk that was painted on the road at the intersection of Harrison and Roseneath avenues without any type of approval.
Clearly, someone thought the Newport intersection needed a walkway, but they went about it all wrong and actually made the area more dangerous for drivers and pedestrians.
According to the City of Newport's post, the new "crosswalk" was painted directly over the stop bar that already existed on the roadway. That stop bar lets drivers know where to stop their vehicle when they reach that intersection's stop sign. Without it, cars could roll closer to pedestrians, perhaps even dangerously close.
This can be especially tough for drivers and pedestrians after dark, as the fake crosswalk makes the stop bar almost impossible to see then.
Unfortunately, removing a crosswalk is not so simple. Sandblasting, grinding and hot water at high pressure are needed to remove road paint completely and the intersection would have to be closed while this work is underway.
Officials are planning to remove this fake crosswalk as soon as possible, but want local drivers and pedestrians to be warned in the meantime.
No word on if legal action will be pursued against the person or persons responsible for the illegal crosswalk or if the city is currently pursuing any leads to find them.
The crosswalk is not far from Rogers High School, so it's not impossible to think this was an April Fool's prank gone too far, though it's just as likely someone who felt this intersection needed a crosswalk and took matters into their own hands.
If someone really wanted a crosswalk added at Harrison and Roseneath, there are better ways to go about it. Residents can reach out to their ward councilor or fill out a formal request with the city's traffic committee.
30 Things To Do in Newport Any Time of Year
Newport has always been seen as a summer destination. Wealthy New Yorkers used to escape the city in the hotter months for this picturesque seaside spot and the label as a summer vacation destination began.
There are, however, plenty of things to do in this historic town in any season and we've found a few that you may want to try the next time you head to Newport.
Newport Mansions Seen in HBO's 'The Gilded Age'
"The Gilded Age" film crews have returned to Newport, Rhode Island, for several weeks of filming for the upcoming second season of HBO's hit show. Casting calls from March gave away the International Tennis Hall of Fame as a site for several scenes and, of course, several of the historic city's epic mansions are being used as well. Here are all the places filming is expected to take place around town this May.
More From WBSM-AM/AM 1420