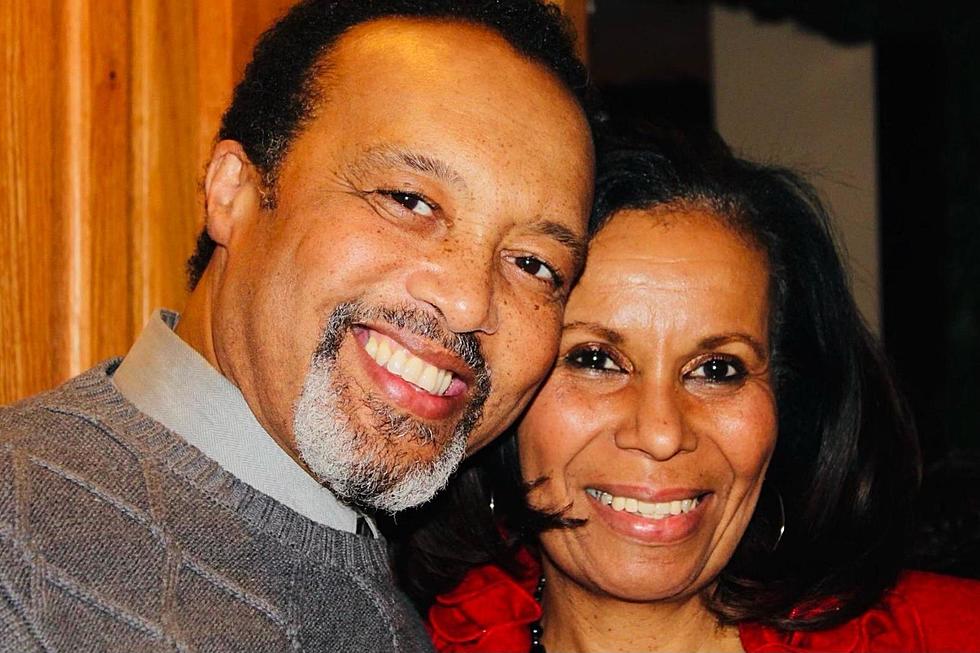 Honoring New Bedford's Armsted Christian During Black History Month
Courtesy Marci Pina-Christian
New Bedford's Marci Pina-Christian, wife of the late legendary vocalist and musician Armsted Christian, brings to mind that this year's theme for Black History Month is Black people's health and wellness.
The rare illness sarcoidosis is a deadly inflammatory affliction that affects organs like the heart and lungs, and it is the disease that snatched the life of Christian back in 2016.
During a heart-warming tribute to her husband, Pina-Christian stressed that sarcoidosis affects the Black community to a greater extent. Armsted never hid his disease because he wanted to educate people about it.
In the last year or so, Pina-Christian said our community has lost many treasured People of Color, but people still remember her husband all these years later.
"A day doesn't pass when someone will mention Armsted to me," she said. "Ask anyone who's ever attended one of his appearances, and they'll tell you that there was something spiritual about the connection between himself and the music becoming one."
Christian was also an actor, known for the voices in the popular PlayStation game PaRappa the Rapper, as well as UmJammer Lammy and PlayStation All-Stars Battle Royale, a boasting point for their children.
As a father, "Armsted was always attentive to me and the kids. He was considerate and patient. A lot of people don't know how funny he was, and he was unbelievable on the grill," Pina-Christian said.
The list of famous musicians and artists he worked with is extensive and noteworthy. He accompanied Diana Ross as lead background vocals on her song "He Lives in You." Roberta Flack, Freddie Jackson, Herbie Hancock and Chaka Khan are just a few of the other names he'd worked with during his career.
"Armsted's legacy lives on through The Armsted Christian Scholarship Fund at Berklee School of Music. His legacy will be within every student who is a scholarship recipient," Pina-Christian said. "There's a precedent for students from New Bedford accepted to Berklee. It would be wonderful if people could make a contribution on March 2 called Giving Day at Berklee."
How has Marci Pina-Christian handled life since Armsted's passing?
"I'm a spiritual person and we all grieve differently," she said. "I look at our passing as a transition to another place, and hopefully they're holding a place for me, because I believe someday, we're all going to be reunited."
During his time as a Berklee Voice Department professor, Christian wrote, "I challenge students to think for themselves and be accountable for their own learning. It's very personal. Even in a class of 15 or so, I tell my students, the same rules I give you, I use myself. Strive for excellence. Don't let your minimum become your maximum."
LOOK: 50 Black actors who made entertainment history
LOOK: A history of Black representation in movies
More From WBSM-AM/AM 1420