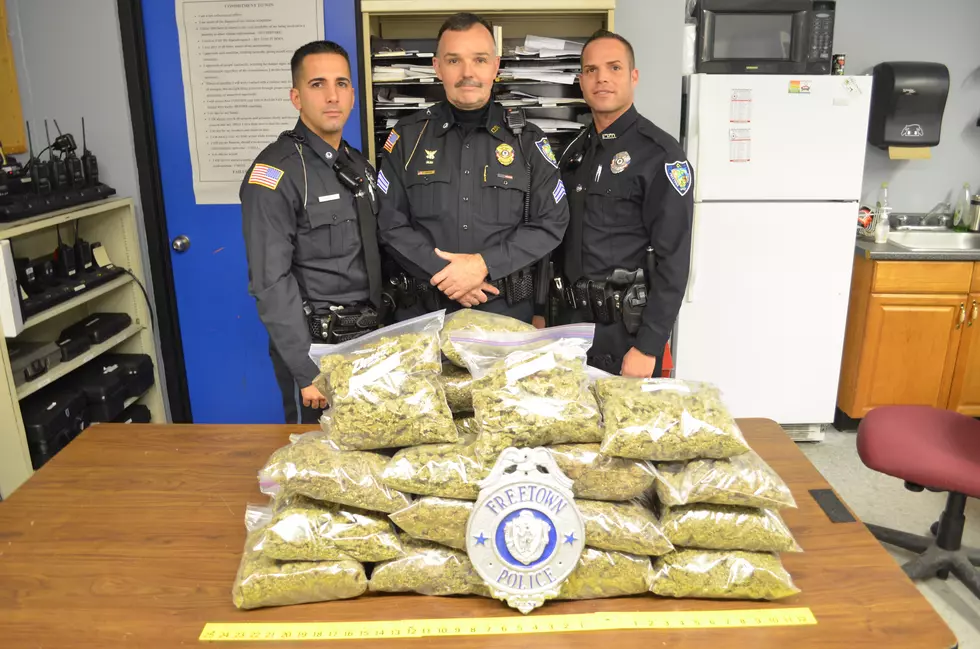 Freetown Police Seize 31 Pounds Of Marijuana In Local Business
Photo: Freetown Police Dept.
Freetown Police, responding to an alarm this weekend at a business on Braley Road, discover a major haul of marijuana. 
Police Chief Carlton Abbott said officers were dispatched Saturday to GM Auto and Truck Sales at 128 Braley Road.  Officers found an open door and began to look for intruders.  Instead, they found plastic bags of marijuana sitting on a desk and bookcase.
Abbott says the building was secured while investigators obtained a search warrent.  In all, Police recovered 31 pounds of marijuana and a camera system. 
The business owner, 57 year old Gary Mathias of Dartmouth was charged with possession of marijuana with intent to distribute.
More From WBSM-AM/AM 1420