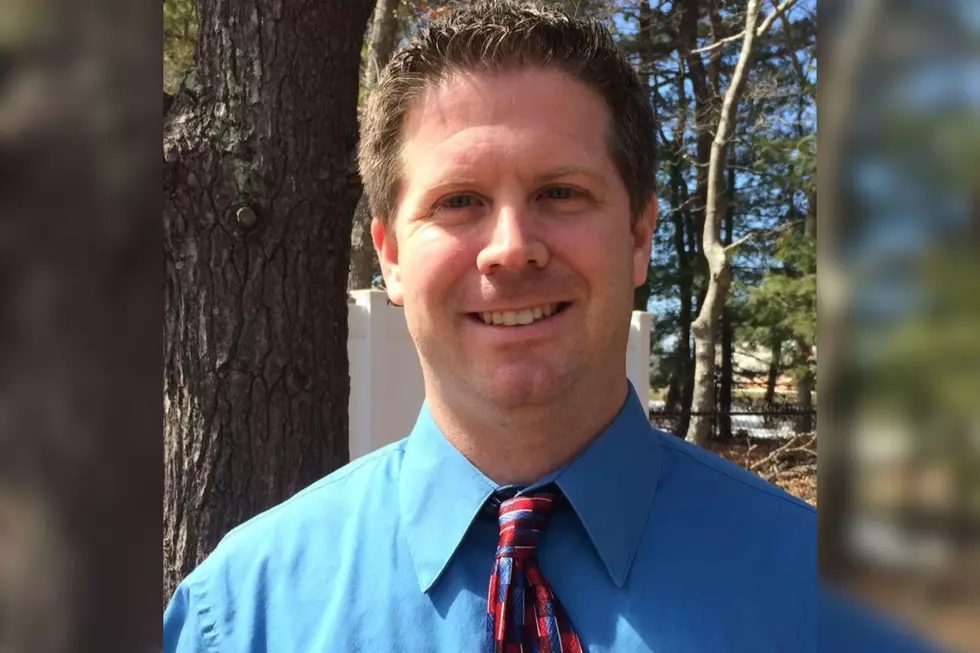 Former Wareham Select Board Chair Charged With Child Rape
Courtesy Elect Jim Potter/Facebook
BOURNE — Jim Potter, a former Wareham Select Board chair and a former member of the Bourne Select Board, has been arrested and charged with child rape and indecent assault.
Falmouth District Court records confirm the 44-year-old Potter was arraigned on Aug. 11 on a variety of charges including rape of a child, two counts of indecent assault and battery on a child under 14, indecent assault on a person 14 or older, and rape.
The charges stem from three separate alleged offenses: one dated March 2009, one in January 2015 and another in April 2022.
Due to the nature of the charges against him, all police reports and evidence are sealed, and the victims will not be identified.
Potter left the Wareham Select Board as chairman when he and his family moved to Bourne in 2009, according to a 2021 profile on his "Elect Jim Potter" campaign page.
He had been elected to the Bourne Select Board in May 2018 but lost a re-election bid in 2021 and another attempt to get back on the board in May 2022.
His profile notes that Potter coached for Bourne Youth Soccer for eight years.
He and his wife Jean have also hosted 10 Spanish exchange students and volunteered with the high school drama program, the profile reads.
Court records show that Potter's wife Jean Potter filed for divorce on July 8.
Potter lives on Settlers Way in Bourne.
Bail has been set at $20,000 for all alleged offenses, and he will be asked to surrender his passports and undergo GPS monitoring with exclusion zones.
He has also been ordered to have no contact with at least one alleged victim.
10 Beautiful Botanical Gardens Across the SouthCoast
When the season is right, there are several spectacular gardens around the SouthCoast that are blooming with rows and rows of beautiful flowers. Here are some of the most popular places to tiptoe through the tulips and so much more.
LOOK: Stunning vintage photos capture the beauty of America's national parks
Today these parks are located throughout the country in 25 states and the U.S. Virgin Islands. The land encompassing them was either purchased or donated, though much of it had been inhabited by native people for thousands of years before the founding of the United States. These areas are protected and revered as educational resources about the natural world, and as spaces for exploration.
Keep scrolling for 50 vintage photos that show the beauty of America's national parks.
More From WBSM-AM/AM 1420