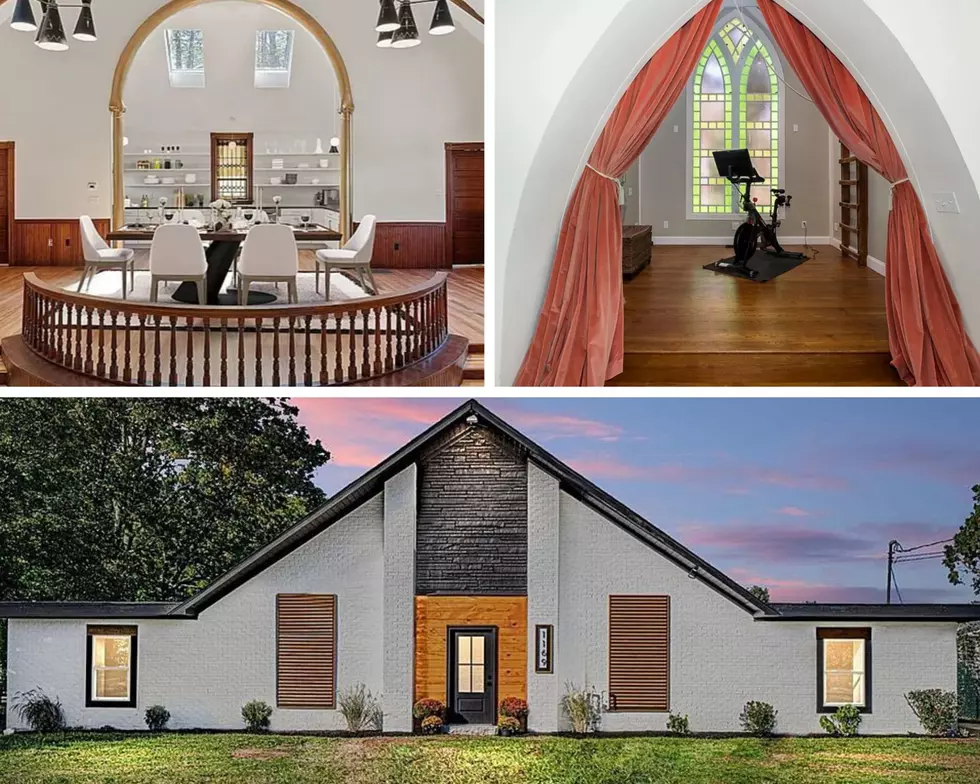 Five of the Most Amazing Massachusetts Church Conversions
Julie Gamble Smith/Engel & Volkers By the Sea/Chris Ridick/The Ridick Revis Group/Compass/Jamie Fortes, Amaral & Associates Real Estate, Inc. via Facebook
Converting something old into something new has been an impressive trend in real estate. From fire stations to churches, lots of cool-looking old buildings are being turned into stunning housing.
While we all ooh and aah over the photos of these remodels, it turns out creating one of our very own isn't impossible either.
There is actually a website that specializes in finding former church structures in every state and letting people know they're for sale. Whether you want to start a church in them or remodel to make your heavenly dream home is totally up to you.
Of course, all that remodeling takes some time and you may not want to wait. Luckily Massachusetts seems to have a lot of converted churches on the market right now and most have had some seriously amazing work done to them already.
Now, not all conversions are created equal and some have done more to keep the religious feel to their new home than others -- like utilizing the stained glass windows in kitchens and bathrooms or keeping choir lofts as sitting spaces.
One Wenham church-turned-home even kept the church organ as a conversation piece in the living room.
As you'll see from the photos below people can get very creative with making a one-time house of God into their own personal home and the results can be absolutely breathtaking.
Keep scrolling to see the homes we felt would make any home buyer say "take me to church."
Walnut Road, Maynard
Church conversions were all the rage in real estate over the last year and this renovation in Maynard, Massachusetts, was one that blew our minds. Its open floor plan really kept the church feel on the main level, while adding modern bedrooms and bathrooms inside.
Phillips Road, New Bedford
You won't believe the transformation of this former New Bedford church into one of the most beautiful homes in the city.
Dodges Row, Wenham
Lots of church conversions seemed to hit the market this year, but this $1.095 million makeover was the only one to keep a major piece of the old church inside.
Scroll through to see if you can find it.
Centre Street, Newton
Usually, when a former church gets renovated into a home, it is just one person's living space. But the former Newton Methodist Episcopal Church on Centre Street took the transformation to a whole new level. This Neo-Gothic structure has been renovated into five luxury condos and the penthouse is on the market. See the incredible views from inside and on top of this one-time church.
Williams Street, North Easton
If you have ever seen a church converted into a home from the outside and wondered what is was like to live there, this 130-year-old
church-turned-residence
in North Easton, Massachusetts will answer all of your questions.
More From WBSM-AM/AM 1420