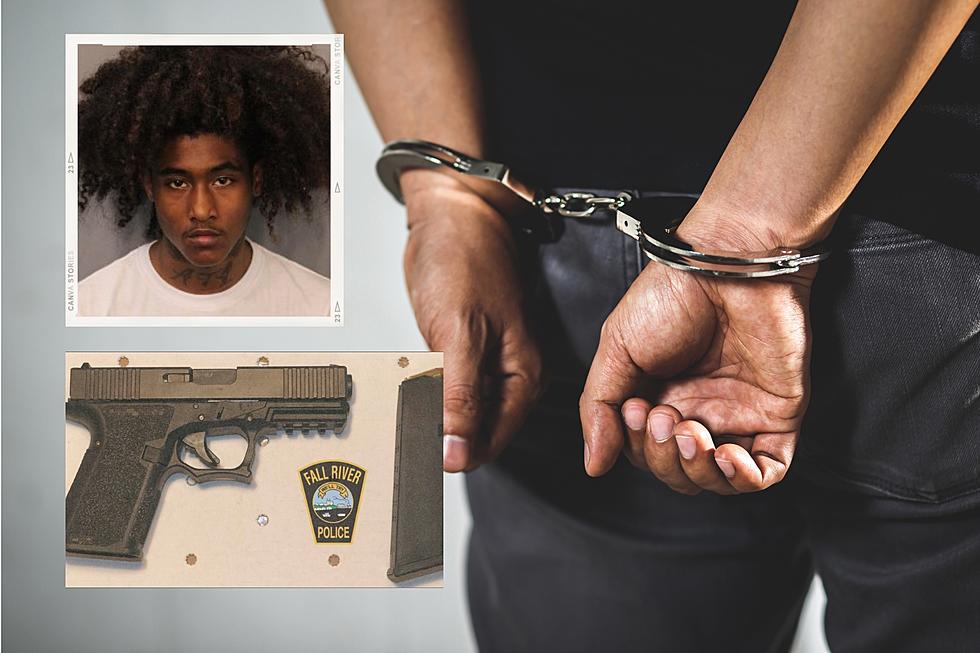 Fall River Police Arrest 19-Year-Old for Alleged Gun, Drug Crimes
Courtesy Fall River Police; Getty Images via Canva
FALL RIVER (WBSM) — Fall River Police recently seized a firearm they say came from a 19-year-old man who ran from detectives and was also allegedly in possession of suspected fentanyl.
On Thursday, June 22, members of the Vice, Intelligence and Gang Unit were patrolling the Corky Row neighborhood when they spotted a group of people "aware of their presence and keeping an eye on them," according to police.
Police said the individuals then left in a vehicle, which detectives followed. At the intersection of South Main Street and South Street, a 19-year-old known to police as Jovani Christopher exited the vehicle and began sprinting up South Main.
"As he fled, officers activated their emergency lights and sirens in an attempt to catch up to him. As officers narrowed the distance Christopher was gripping his waistband as he ran," police said. "While running, Christopher ducked behind a parked vehicle out of view of the officers."
Christopher was eventually apprehended on South Main Street, and police said that while searching the path he took, officers located a small baggie containing suspect fentanyl, and found a loaded black Polymer80 firearm underneath the vehicle behind which Christopher had ducked.
Christopher is charged with carrying a firearm without a license, carrying a loaded firearm without a license, possession of a large capacity firearm, possession of a large capacity feeding device, possession of ammunition without an FID card and possession of a Class A drug.
Biggest Drug Busts on the SouthCoast
Here's a list of ten of the biggest drug busts ever seen in the SouthCoast area.
More From WBSM-AM/AM 1420