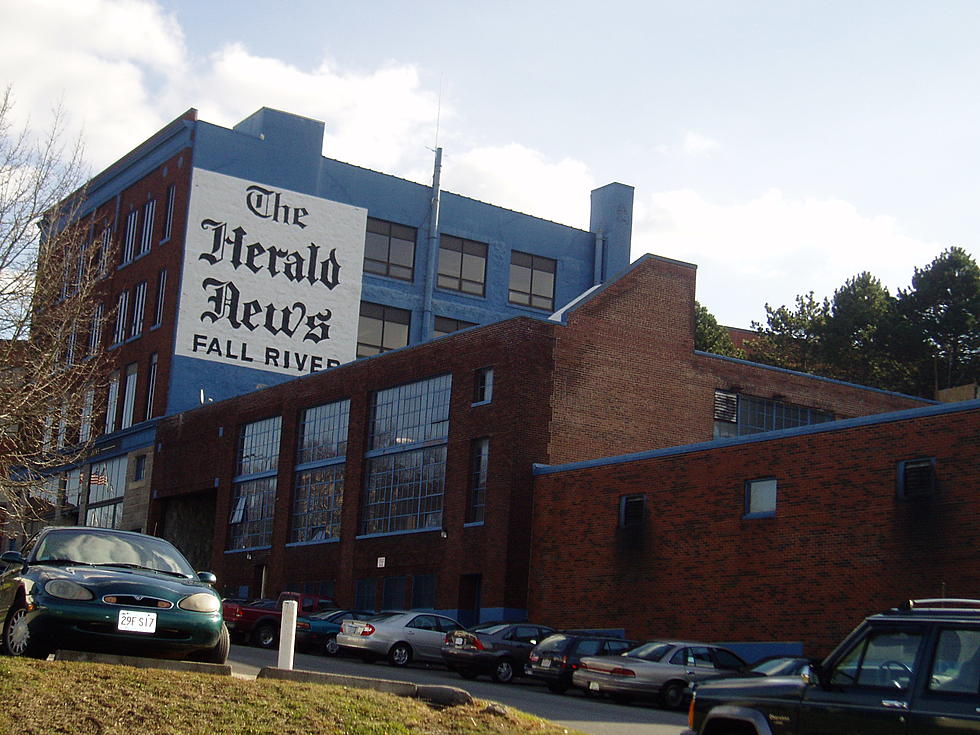 Fall River Herald News Headquarters to Be Sold
City of Fall River Assessors
The corporate owners of the Fall River Herald News have announced that the newspaper's longtime downtown headquarters will likely change hands by the end of the month.
A buyer has been found for the newspaper building on a third of an acre at 207 Pocasset St., according to Lisa Strattan, vice president of news for GateHouse New England and general manager of SouthCoast publications.
"Having consolidated our printing operations elsewhere in our growing company, it no longer made sense to continue to operate our massive  -- and frankly, outdated -- facility, no matter how attached we'd all become," Strattan wrote in a January 7 online statement.
Strattan said the undisclosed buyer "is eager to occupy the building immediately after the sale goes through" and that newspaper staff are moving out.
She said the Herald News will "temporarily move some of our staff to downtown New Bedford where our sister publications are located." The plan is to "eventually move key newsroom and advertising sales staff back to leased office space in Fall River."
Strattan said although the sale is "bittersweet," that newspaper staff are "eager to land in a modern and appropriately sized location."
According to city records, the Fall River Herald News property was purchased by Enterprise Publishing Co., LLC in 2007 for $1,425,700. The current assessed value of the building and land is $843,800.
The Fall River Herald News and New Bedford Standard-Times, which publishes online at SouthCoast Today, are both owned by Gannet Media Corp. In late 2019, New Media Investment Group, which operates as Gatehouse Media, acquired USA Today parent Gannet Co.
Strattan told readers that coverage will remain the same:
"Here's what's not happening:  We're not shutting down, we're not merging with another news outlet and we're not taking any attention off the important reporting we do here in the city and surrounding towns. Our newsroom team will remain fully committed to bringing you the information you need when you need it. Being 15 miles to the east doesn't alter our mission — it just gives us some desk space to assemble all the info we gather in Fall River. Rest assured, you'll continue to see our reporters in city hall, in court and out and about at the events that define our communities."
Enter your number to get our free mobile app
More From WBSM-AM/AM 1420