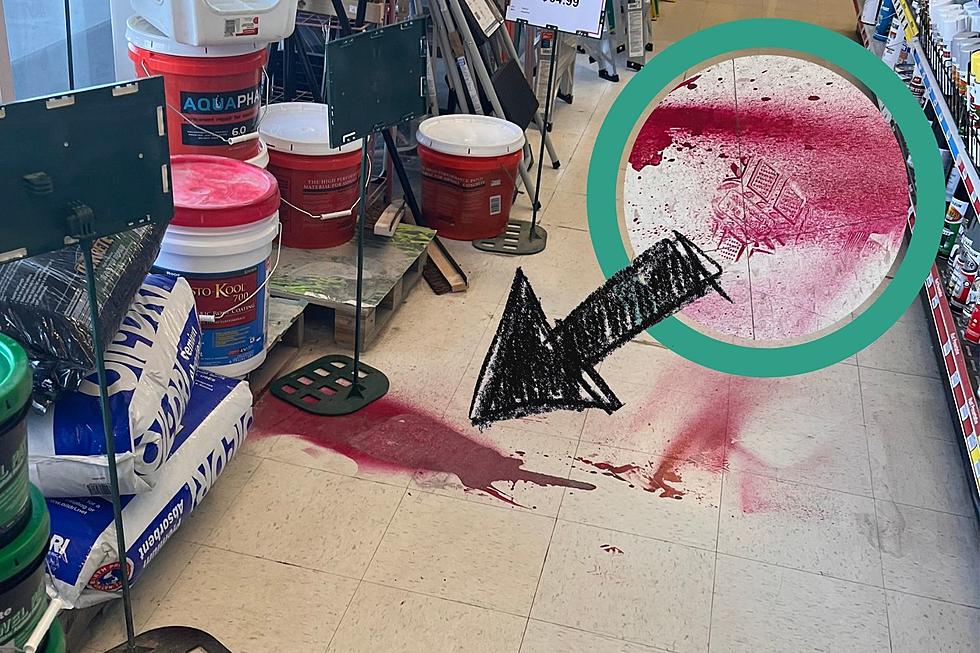 Fairhaven Craigslist Paint Apology Continues to Get Stranger
Gazelle/Townsquare Media
A couple of weeks ago, I stumbled across a strange post on the SouthCoast section of Craigslist. It was an apology that just didn't make much sense, and left behind so many questions.
The post said the following:
"My sincere apologies to the man who accidentally broke a can of spray paint at my workplace last night. Although I didn't say anything to you, I think you left because I didn't say anything nice, either - and for that, I'm truly sorry."
Days have gone by and I had all but forgotten this odd online entry. If you recall, there was a mishap at a local store in Fairhaven along Huttleston Avenue, but never mentioned the name of the store, just that it sold paint. A man was furious about something that had to do with a paint mess and it being some type of accident. I told you it didn't make much sense.
Well, on November 30, a letter arrived that cleared up a good chunk of mystery. It was addressed to me and I'm assuming it's either from an employee or a customer:
Gazelle,
As the man reached up to the top shelf a can of red paint fell to the floor and splatter(ed) on his jeans and ruined a pair of new $85.00 shoes. Needless to say he was upset and left the store.
Mystery solved: this happened at Rocky's in Fairhaven.
Rocky's was my first guess, but nowhere in the original Craigslist posting did it mention a specific business. Now that I had confirmation, I went over to take a look for myself and as soon as I walked in, I immediately spotted the red paint stain on the tiled floor, and staring me right in the face was an imprint of a shoe tread.
Since the paint is oil-based, it not only ruined a pair of shoes, but unfortunately stained the floor as well. Again, whoever wrote this letter for me could have very well been the person who posted the apology letter to the interwebs, or just a customer who witnessed the whole ordeal. The sender is anonymous either way, so there's no way of actually telling.
If you're reading this and you were the victim of the paint incident, just know that the associate involved apologizes for the inconvenience of a paint stain. There's not much more to this story other than the fact that it's not everyday I get delivered a handwritten letter.
Case closed, move along, there's nothing to see here.
Creepiest Photos of Fairhaven Stop & Shop
Fairhaven House Allows You to Live Out Your Hobbit Fantasy
This A-Frame home with 624 square feet sits on just over one acre of land and the views are something out of a dream. With a touch of Maine architecture to the house, it is very much meant for someone who enjoys the outdoors and the great wilderness.
More From WBSM-AM/AM 1420