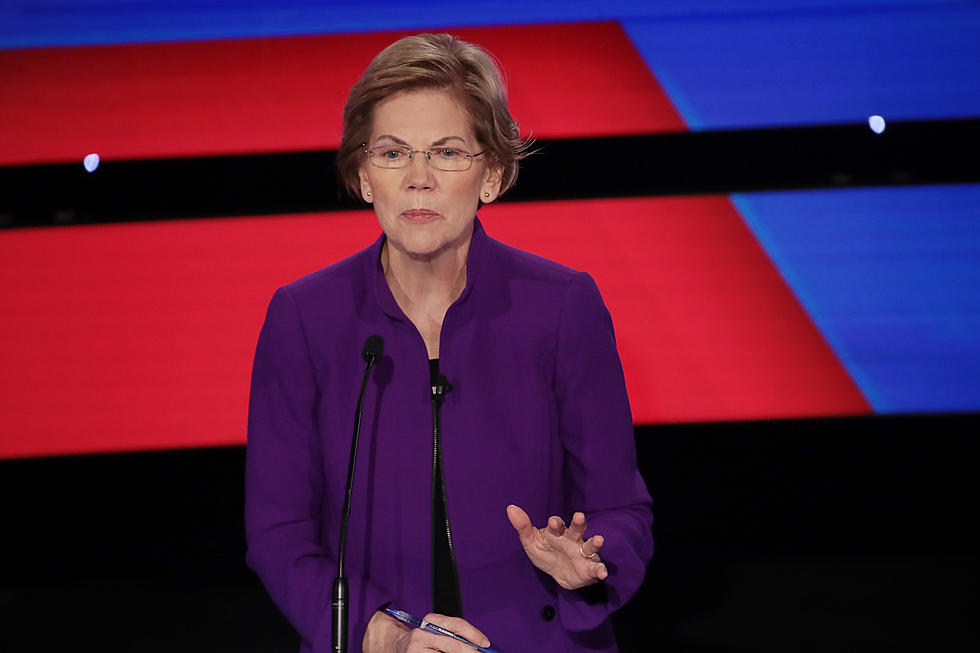 Elizabeth Warren Should Give Charlie Baker Her Seat [OPINION]
Getty Images
Senator Elizabeth Warren wants to be the president, not a senator in the minority party. She should commit to her campaign and leave her seat to Charlie Baker.
I believe Senator Warren has done a decent job in the U.S. Senate on issues that are important and transcend party talking points. She has worked on gambling issues within our military stationed overseas, states' rights regarding marijuana, and hearing aid costs for Americans. As a radio host, I'm particularly appreciative of her work on hearing aids.
I interviewed Senator Warren on these three crucial issues on my radio show:
It will soon be impossible for Sen. Warren to both campaign for president and serve as the U.S. Senator from Massachusetts during the impeachment trial of President Donald J. Trump. If we are to believe this impeachment is worth a trial, we have to agree the Senate members must give it their full attention.
The only way Warren can be president is if she resigns her seat in the Senate and dedicates herself to making her case to all of the citizens of America. Otherwise, she will be trapped in the Senate for the duration of the trial. She will be forced to share a limited spotlight light with her fellow senators of both parties and the current President of the United States.
The better move for Sen. Warren is to resign her seat and hand it over to Massachusetts Governor Charlie Baker. Baker is a Republican, but he is a harsh critic of President Trump. Does anybody think Charlie Baker or his appointee would be anything but a GOP vote against President Trump in the impeachment trial?
Charlie Baker could even appoint his mentor and former boss Bill Weld to the U.S. Senate. Weld, the former two-term Republican governor of Massachusetts, is a never-Trumper and currently challenging President Trump for the GOP nomination for president.
The people of New Bedford, Fall River, Cape Cod, Boston, and the rest of Massachusetts also deserve the representation of two senators. We understand she is running for president, like Senators John F. Kennedy, John Kerry, and Edward Kennedy before her, and that is good for the state, but this time is different because of the impeachment trial.
Resigning from the U.S. Senate and hitting the campaign trail would give Elizabeth Warren a tremendous boost in these crucial pre-primary weeks and focus all of the attention on her message just when she needs to break through to her fellow Democrats.
Chris McCarthy is the host of The Chris McCarthy Show on 1420 WBSM New Bedford. He can be heard weekdays from 10 a.m. to noon. Contact him at chris.mccarthy@townsquaremedia.com and follow him on Twitter @Chris_topher_Mc. The opinions expressed in this commentary are solely those of the author.
Enter your number to get our free mobile app
More From WBSM-AM/AM 1420