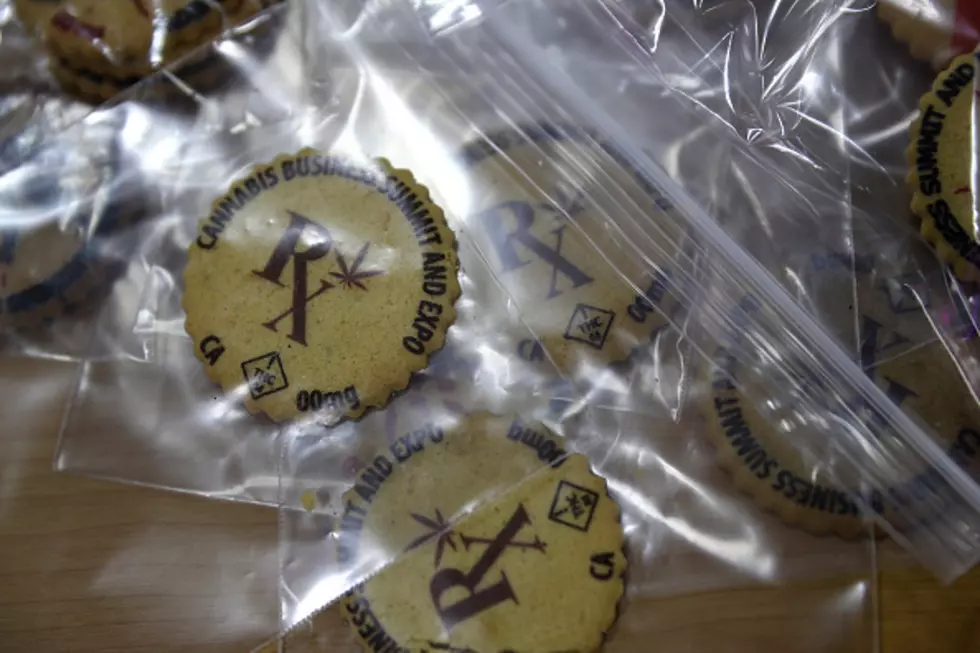 Edible Marijuana Emerges As Key Issue In Legalization Debate
Marijuana cookies / Getty Images
If recreational marijuana becomes legal in Massachusetts, it won't be just for smoking.
Edible marijuana products _ a broad category that could include such treats as cookies and candy _ would also be permitted under the ballot question likely to go before voters in November. As the legalization debate heats up, the smoke-free forms of the drug are quickly emerging as a central focus of discussion.
The state's highest court has ordered revisions in a summary of the question, including a specific mention of edibles.
Critics say marijuana-infused food can be more potent than other forms of the drug and appeal to children.
Supporters of the ballot question say a cannabis commission created if the ballot question passes would have full authority to regulate the sale of edible marijuana products.  (Associated Press)
More From WBSM-AM/AM 1420