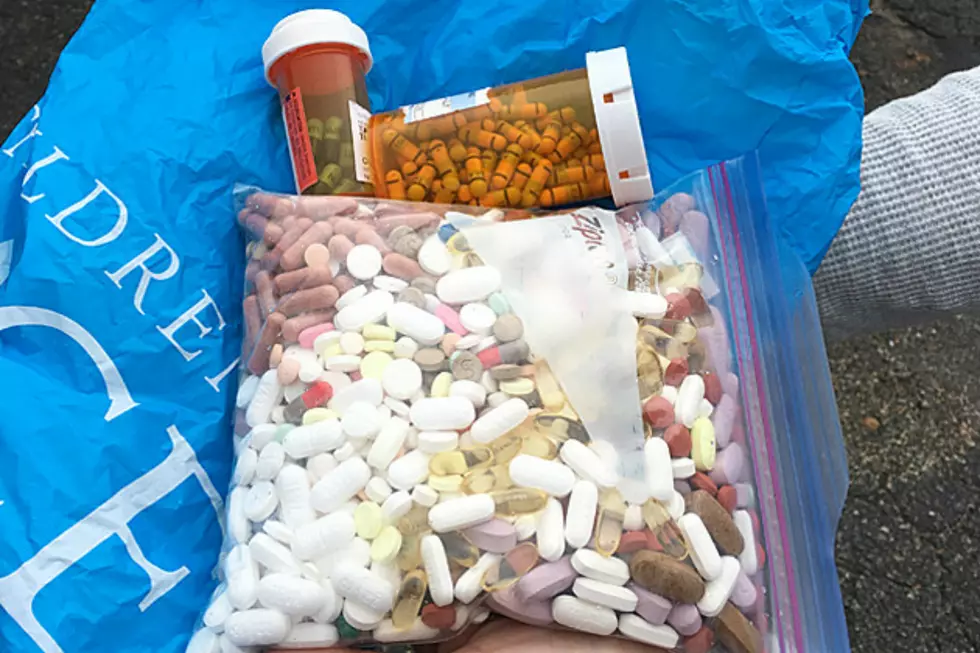 Drug Takeback Day Brings in 27,000 Pounds of Unwanted Meds in Massachusetts
New Bedford Police
The annual drug take-back program a month ago has yielded 44 tons of expired, unused, and unwanted prescription drugs at 580 collection sites across New England.
The Drug Enforcement Administration said it's estimated that 10 percent of the drugs were opioid pain killers. That means approximately 8,800 pounds of opioids were taken out of medicine cabinets and potentially off the streets.
Officials say Maine had the greatest amount of returned drugs at 28,500 pounds, followed by Massachusetts with 27,000 pounds; New Hampshire with nearly 15,000 pounds; Connecticut with 8,300 pounds; Vermont with 6,000 pounds; and Rhode Island with 3,300 pounds.
DEA Acting Special Agent in Charge Albert Angelucci says the take-back program makes homes safer by removing medication that's "highly susceptible to diversion, misuse and abuse."
More From WBSM-AM/AM 1420