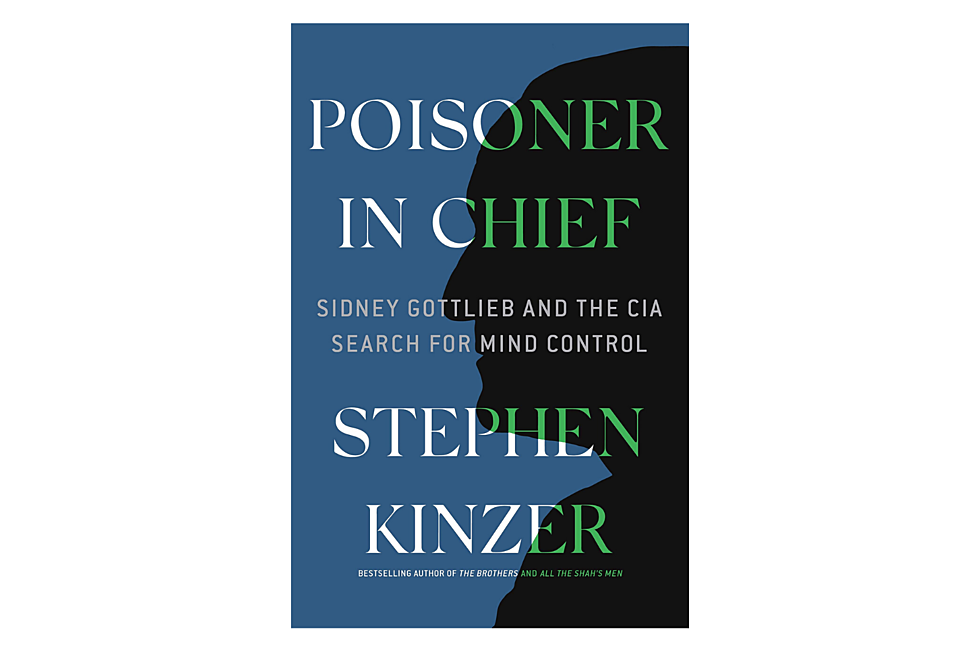 Dropping Acid With the CIA? Read 'Poisoner In Chief' [OPINION]
via Amazon
Stephen Kinzer has written a fascinating book on the man who ran the CIA mind-control experiments and developed poison potions for the United States government.
Stephen Kinzer is a serious journalist. He served as the bureau chief for the New York Times in Nicaragua, Germany, and Turkey. Today Kinser is a senior fellow at Brown University's Watson Center for International and Public Affairs and he writes a column for the Boston Globe with a concentration on world affairs.
He has written nine serious books. His past books have all involved the activities of the U.S. intelligence agencies in some capacity. He has written about the overthrows of governments in the Middle East and Central America. He has written a biography on the Dulles brothers who played a major role in the government of America for decades. He comes to this new book with deep knowledge and experience.
This book will shake your faith in the people who have directed our government. You will encounter famous names like gangster James "Whitey" Bulger, musicians like John Lennon, and authors like Ken Kesey. You will also learn the names of the CIA leaders and the doctors and government officials who greenlighted and conducted cruel experiments on human guinea pigs. You will be left wondering about all of the victims of our government who were fed LSD and other drugs.
You can't fully understand our government if you haven't read this incredible book.
Chris McCarthy is the host of The Chris McCarthy Show on 1420 WBSM New Bedford. He can be heard weekdays from 10 a.m. to noon. Contact him at chris.mccarthy@townsquaremedia.com and follow him on Twitter @Chris_topher_Mc. The opinions expressed in this commentary are solely those of the author.
As Amazon Affiliates, we earn on qualifying purchases.
More From WBSM-AM/AM 1420