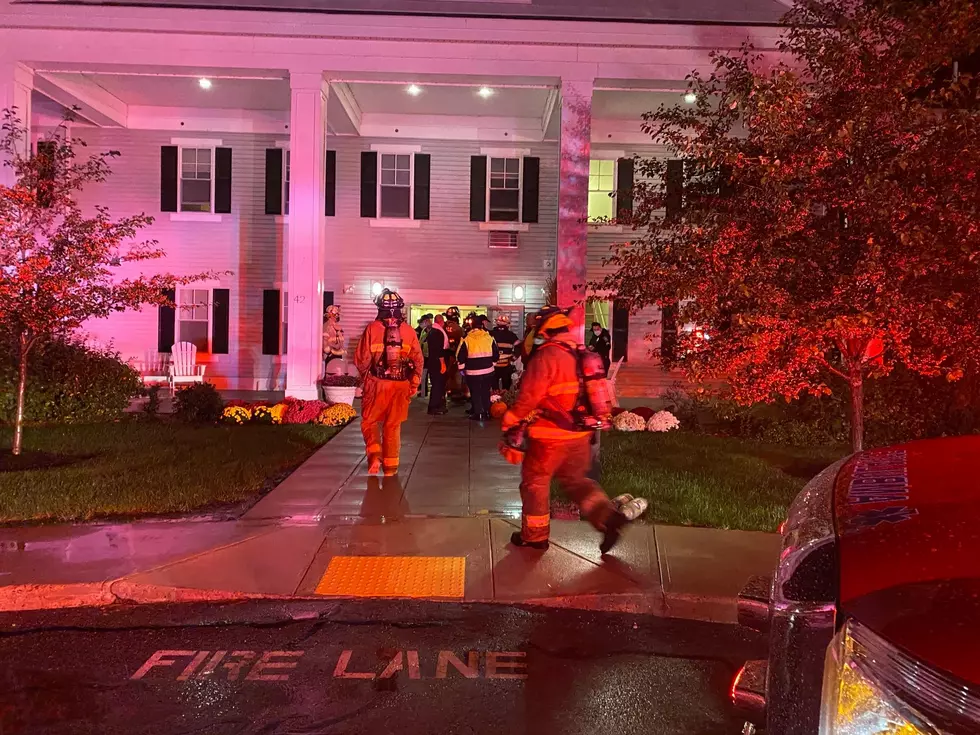 Dozens of Seniors Evacuated in Lakeville Carbon Monoxide Incident
Lakeville Fire Department via Facebook
Seven ambulance crews evaluated 54 patients after dangerous levels of carbon monoxide led to the evacuation of a Lakeville apartment complex for residents over the age of 55.
Shortly before 5 a.m. on Saturday, the Lakeville Fire Department arrived at the 56-unit complex at LeBaron Boulevard and found CO levels in excess of 100 parts per million throughout the structure. The fire alarm system was activated and all residents were evacuated.
Weather conditions were poor with heavy rain falling. A number of disabled residents, some in wheelchairs, required help getting out of the building. Most people were able to stay out of the rain under an exterior overhang. Others sheltered in their vehicles. Ambulance crews provided blankets to the evacuees and distributed N95 masks.
No residents requested or required transport to the hospital as a result of the CO exposure, the Lakeville Fire Department said in a media release.
The Lakeville Council on Aging offered their bus to transport residents to the COA building, but the plan was not needed because firefighters were able to clear a community room on-site for shelter.
Engine companies ventilated the structure and found that malfunctioning heating equipment caused the carbon monoxide condition. Crews disabled the heating equipment and CO levels began to fall. When air quality returned to safe levels, firefighters began the process of returning the residents to their apartments.
"We were very fortunate today," said Lakeville Fire Chief Mike O'Brien. "The carbon monoxide detectors functioned as intended and alerted the occupants to presence of carbon monoxide. This should be a reminder to all of us of how important it is to have these devices in our homes, epecially with the winter months coming."
O'Brien thanked mutual aid fire departments from Berkley, Freetown, Middleborough, Raynham, and Rochester and commended local first responders.
"Early decisions were made by our Lakeville firefighters that made a huge difference in the outcome," O'Brien said. "Our brothers and sister from the Lakeville Police Department were a huge help this morning. And we couldn't have gotten the job done with out the help from area departments. We are grateful."
More From WBSM-AM/AM 1420