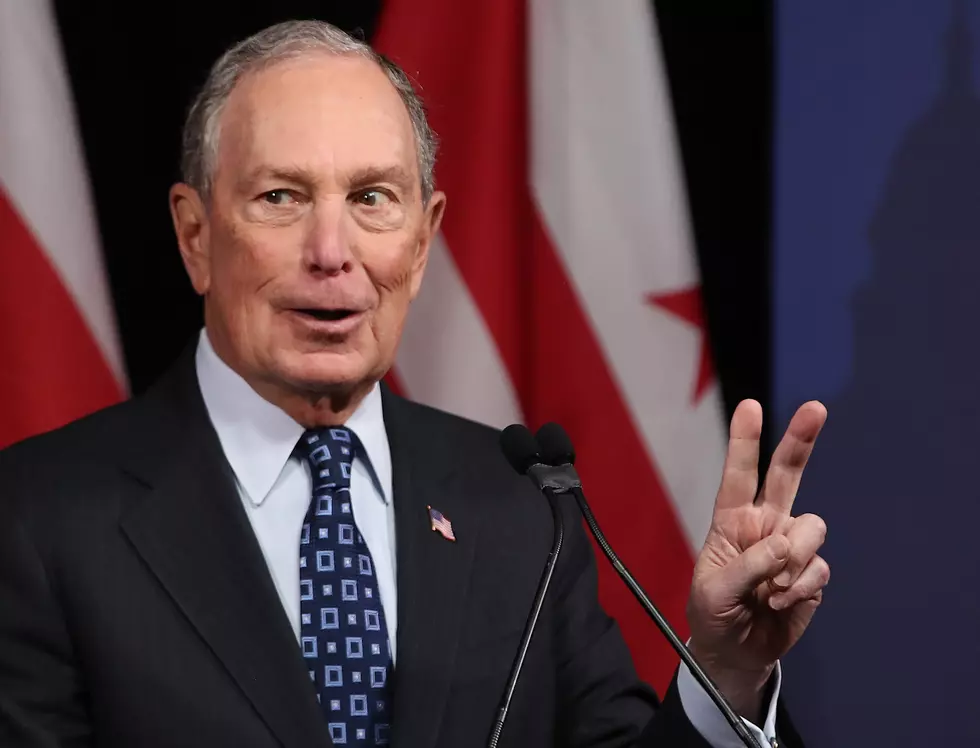 Democrat Debate Could Be Worth Watching Tonight [OPINION]
Getty Images
The qualifying Democrat candidates for president will meet in a debate in Las Vegas tonight ahead of the Nevada caucuses on Saturday. This will be Michael Bloomberg's first debate and it could make for some interesting television.
There will be six Democrats vying for your attention tonight. They are Bernie Sanders, Joe Biden, Elizabeth Warren, Amy Klobuchar, Pete Buttigieg, and Bloomberg. Every one of them has something on the line tonight.
Sanders is now the perceived national frontrunner. He has to hang on to that status and convince voters that he is, in fact, electable. Buttigieg has the most delegates to date but he'll have to prove that his early success was not a fluke and that he can go the distance. Klobuchar's surprise third-place finish in New Hampshire will make her worth watching, though she lacks money and organization going forward. That could change with a good debate performance. Warren and Biden are fighting for their political lives and are liable to say anything to draw attention their way.
The wildcard in tonight's debate will be Bloomberg. He has spent $400 million of his own money so far on advertising and it has had an impact. Bloomberg has lots of baggage and is just another old, white angry dude – just what the left says it is tired of.
Bloomberg has yet to be tested on the debate stage. Money can buy lots of image-making commercials but there is nothing like going live in a nationally televised debate to show what a candidate is really made of. Ask Richard Nixon how important debates can be. He was kicking JFK's can until viewers got a look at the two of them on the tube, and then it was over for Nixon.
There is nothing more fun that watching the Democrats eat their young so tonight's debate ought to be a lot of fun. I think I will actually tune in.
Barry Richard is the host of The Barry Richard Show on 1420 WBSM New Bedford. He can be heard weekdays from noon to 3 p.m. Contact him at barry@wbsm.com and follow him on Twitter @BarryJRichard58. The opinions expressed in this commentary are solely those of the author.
Enter your number to get our free mobile app
More From WBSM-AM/AM 1420