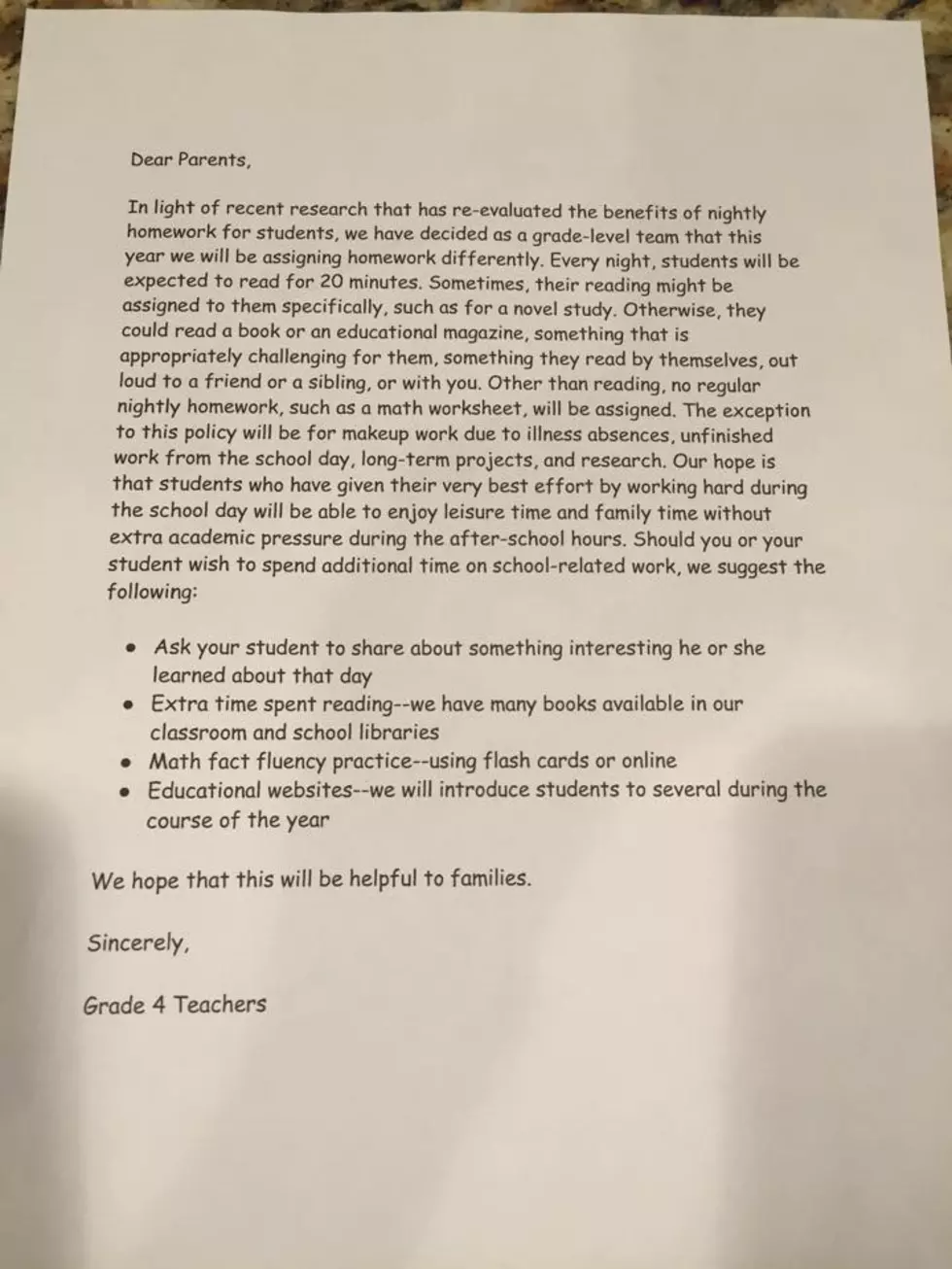 Change in Homework Policy for DeMello 4th Graders
Mrs. Helen Mello / 4th Grade Teacher at Joseph DeMello School in Dartmouth
My little brother is in the fourth grade. When the "no homework" letter went viral a few weeks back, he was all for it. "I wish they had that at my school!" Well, his wish came true.
The "Grade 4 Teachers" are the heroes tonight. This letter came home and Nicholas wasn't the only one who was pumped to hear that nightly homework will not be assigned. This means more time to play and have fun, but it also means more family dinners and less stress on the parents and kids to make sure the math worksheets are done before bed.
Please note that the students will STILL receive long-term projects, assigned nightly reading and research.
A huge thank you to the fourth grade teachers at Joseph DeMello School in Dartmouth!
*UPDATE: The Fifth grade teachers have adopted the no homework policy, but their letters are slightly different. Will post soon.
More From WBSM-AM/AM 1420