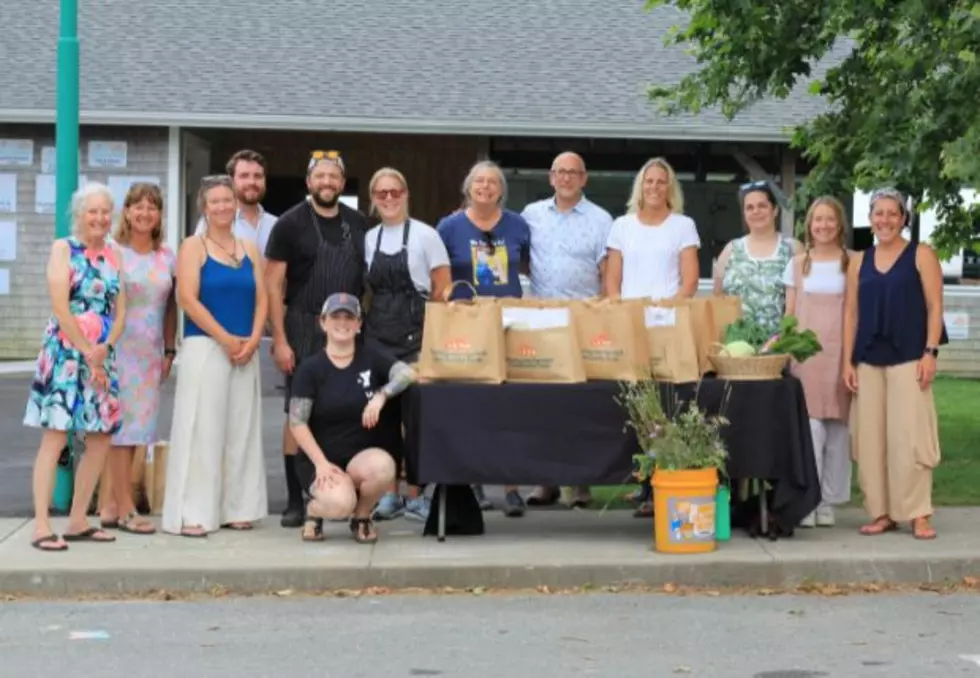 Dartmouth YMCA's Popular Farm to Table Event Returns With a Twist
Contributed by YMCA Southcoast, Sharing the Harvest Community Farm
The Dartmouth YMCA, a division of YMCA Southcoast, announced that the highly-anticipated summer event, Farm to Table - To Go, will return on Saturday, July 30.
This year's event features a group of local and visiting chefs who have come together to celebrate the bountiful harvest of the farm coast and highlight the impact of the work that YMCA Southcoast does in our community.
The Farm to Table - To Go will offer a unique culinary experience for guests who will receive seasonal dishes prepared by this award-winning chef team:
Charleen Badman - Chef & Co-owner of FnB Restaurant in Scottsdale, AZ. James Beard Foundation Award Recipient
Mike & Casey Cutting - Chefs & Owners of Cuttings' Table Catering Company & Scuttlebutt Coffee Co.
Katharine Elder - Chef/Owner of Elderslie Farm in Wichita, Kansas
Ris Lacoste - New Bedford Native. Chef & Owner of RIS in Washington, DC
Emily Luchetti - Pastry Chef, Chocolate and Jam Maker. James Beard Foundation Award Recipient
Lisa Lofberg - Co-owner & Chef at Little Moss Restaurant
Nina Muther - Chef at Little Moss Restaurant
Guests will receive a gourmet offering including tomato & cucumber gazpacho with summer herbs, hot smoked salmon with sourdough crostini, and more. The meal serves two people and is served in a 'to-go' style. The meal also includes a fresh bouquet of flowers harvested on-site at Sharing the Harvest Community Farm and a bottle of wine selected by Farm and Coast to accompany your meal. Wine curated by Farm & Coast Market.
See below for the complete hand-crafted menu:
Click HERE to buy your tickets for this event.
See The Smiling Faces of Lemonade Day 2022
Children across SouthCoast participated in Lemonade Day 2022. Here are some shots of them at their lemonade stands on a hot summer day -- perfect weather for some refreshing homemade lemonade.
LOOK UP: 10 Spots on the SouthCoast to Stargaze
The Parade of Planets is headed our way on June 24, but we are fortunate enough to have beautiful night skies all year-round. Seek out these places for an unobstructed view.
More From WBSM-AM/AM 1420