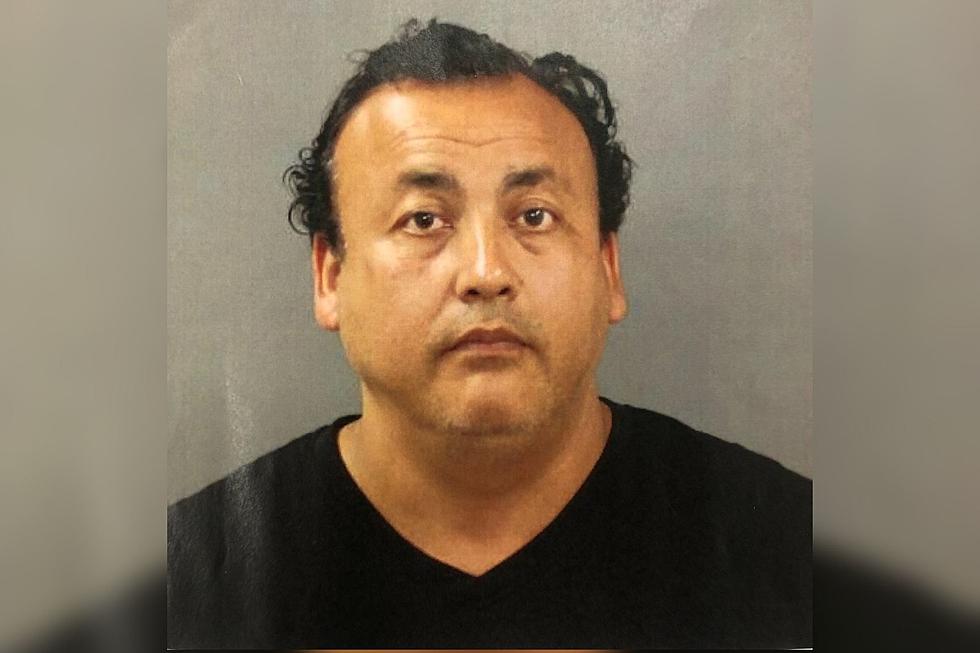 Dartmouth Man Indicted for New Bedford Rapes
Courtesy Bristol County D.A.
A former Dartmouth resident who is currently serving a prison sentence in Texas has been indicted in Bristol County for a series of rapes in New Bedford in 2013.
The Bristol County District Attorney's Office said 47-year-old Orlando Robles was charged last week with brutally assaulting four women, after an extensive investigation from the office's Cold Case Unit along with New Bedford police detectives.
Robles is charged with three counts of rape, two counts of assault with intent to rape and assault and battery, and one count each of kidnapping and indecent assault and battery.
Four women were brutally assaulted in New Bedford in June and July of 2013, the D.A.'s office stated.
The first victim, a 19-year-old woman, was walking on County Street on June 7, 2013 when a man in a dark blue pickup truck offered her a lift.
Instead of taking her where she wanted to go, he strangled and punched her in the head multiple times before eventually leaving her and driving off.
On June 29, 2013, a 37-year-old woman returned home from a night out at around midnight.
After pulling into her driveway on Norwell Street, she reached over for her purse when the door to her car opened and a man grabbed her face and sexually assaulted her before she poked him hard in the eye, causing him to retreat and run away.
Just over a week later, on July 7, a 30-year-old woman was assaulted getting out of her car near her Woodlawn Street home.
A man who had been walking towards her on the street grabbed her by the throat from behind, pushed her back into her car, and sexually assaulted her.
He ran away after she bit his finger, according to the D.A.'s office.
In the fourth incident, which took place on July 13, 2013, a 31-year-old woman was in her car outside Cork Wine and Tapas speaking to her husband on the phone when a man punched her twice in the face.
The man started strangling her and sexually assaulted her.
After the final incident, police patrols downtown were increased and detectives identified a late-model blue Ford Ranger with Texas plates as the suspect's vehicle.
The following night, police spotted and stopped the truck and its driver, Orlando Robles, was brought to police headquarters and interviewed.
He told police that he is from Texas and was working as a scallop fisherman in New Bedford.
But just hours after he was released, he took all of his belongings and fled to Texas.
Police noted that after Robles left, the spate of sexual assaults in New Bedford stopped.
New Bedford investigators contacted Texas law enforcement to alert them, and found that several similar crimes had been perpetrated there as well.
In one incident, the assault victim stabbed the man with her car key, and DNA evidence matched the assailant to Robles.
He is currently serving a 20-year sentence in Texas for that offense as well as an indecent exposure incident that took place weeks later.
Since the attacks, New Bedford police have reviewed the cases both in Texas and New Bedford, finding striking similarities, according to the D.A.'s office. Last month investigators travelled to Texas to interview Robles in prison.
A Bristol County Grand Jury indicted Robles for the four New Bedford incidents on March 30.
Robles will be eligible for parole in the Texas case in 2023.
"I'm very pleased to announce this defendant was indicted by the Grand Jury for a series of sexual assaults that put the community at fear due to the violent and random nature of the attacks," Bristol County District Attorney Thomas Quinn said.
SouthCoast's Most Dangerous Places To Live
After a couple of SouthCoast cities landed in the top 10 most dangerous places to live in Massachusetts, we wondered how the rest of the area stacked up. So, using FBI data to crunch the numbers we came up with a list of crime rates across the SouthCoast. Here are how our local cities and towns rank from most dangerous to least dangerous based on violent crimes.
25 True Crime Locations: What Do They Look Like Today?
Below, find out where 25 of the most infamous crimes in history took place — and what the locations are used for today. (If they've been left standing.)
More From WBSM-AM/AM 1420