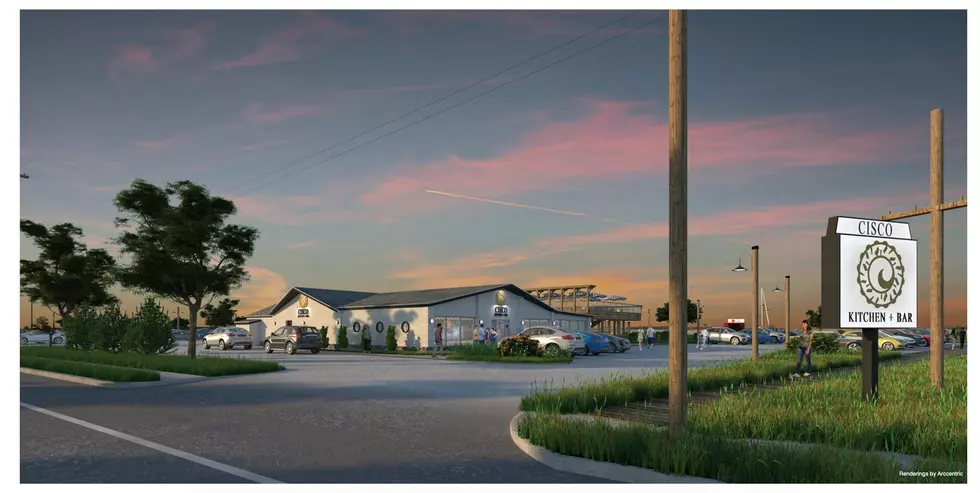 Cisco Will Be Incredible for New Bedford [OPINION]
Cisco Kitchen + Bar Rendering / City of New Bedford Image
The New Bedford Planning Board has given the final approval to plans for Cisco Kitchen + Bar at the site of the former Davy's Locker, most recently known as The Edge, and the neighboring property some may remember as Billy Wood's Wharf or Smuggler's Den.
This is going to put New Bedford on the map in spades.
Steve Silverstein, the founder of the Not Your Average Joe's chain and owner of the Dartmouth Joe's location, is investing a cool $5 million to create what the Mitchell Administration says will be the largest investment in a restaurant project in the city's history.
Cisco Kitchen + Bar will include a restaurant, indoor and outdoor stages for entertainment, outdoor vendor space and a marina, among other things, and is expected to be operational by the summer of 2020.
This is exactly what everybody has been dreaming about. I am told that Bill Belichick is known to frequent the Cisco location on Nantucket.
Cisco Kitchen + Bar will instantly become a destination location for folks from throughout the region, whether they are traveling by car or boat, and will provide fun and entertainment for locals as well. Its proximity to the beaches, the walkways atop the hurricane barriers, the fort, and the downtown is a huge plus.
Kudo's to Steve Silverstein for his vision and willingness to invest in New Bedford. And kudos to the folks in the South End for welcoming this amazing development.
If the Cisco Kitchen + Bar is the success that I believe it will be, it could lead to additional investments in New Bedford that would provide residents with more entertainment options – and would also generate needed revenue for the city, which in turn would allow for property tax relief for city residents.
Barry Richard is the host of The Barry Richard Show on 1420 WBSM New Bedford. He can be heard weekdays from noon to 3 p.m. Contact him at barry@wbsm.com and follow him on Twitter @BarryJRichard58. The opinions expressed in this commentary are solely those of the author.
More From WBSM-AM/AM 1420