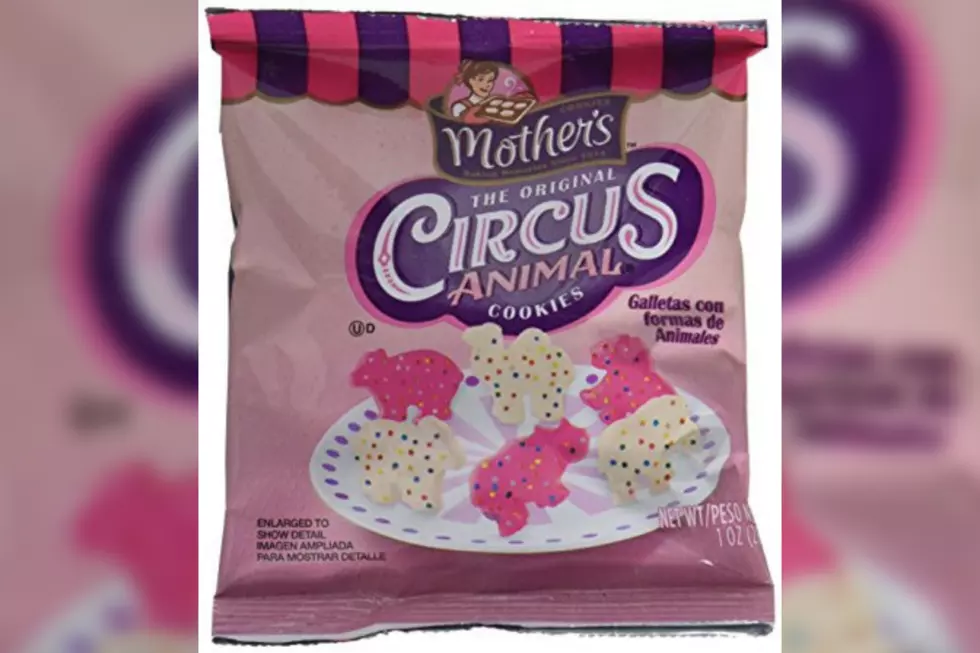 Circus Animal Cracker Maniacs Are Tough Cookies [PHIL-OSOPHY]
Mother's via Amazon.com
A new petition is circulating demanding Mother's Cookies and their parent company Kellogg change the name of "Circus Animal Cookies" because traveling circus animals are often abused. The petition says the name "celebrates animal abuse."
In full disclosure, I learned biology through circus animal crackers!
The petition, launched by Care2 animal activists, has gathered nearly 17,000 signatures when I last checked Friday afternoon.
This was all inspired by Nabisco's recent decision to drop the bars on their own animal crackers, and redesign the packaging of their cookies to feature "cage-free" animals, as if they're on a safari.
The protesters say animals in a circus, like elephants (Emily and Ruthie), rhinos (no political affiliation) and camels (smoking kills) are often severely abused, according to Rebecca G. on her Care2 petition. She goes on to say that trainers get the circus animals to perform tricks only after they are abused by bull hooks and electric prods, and beaten into submission.
The agitators say they're certain Mother's, founded over a hundred years ago and best known for their pink and white iced Circus Animal Cookiss, doesn't want customers to associate its products with the horrors of circus life. Plus, they're bladdered that circus animals are forced to perform unnatural and painful tricks and are tethered in cramped spaces while off-duty.
They said if PETA could get Nabisco to change its packaging, they're going to try to change Mother's three ring circus with their cookies, and lead the crackers over to the proverbial animal farm.
Phil Paleologos is the host of The Phil Paleologos Show on 1420 WBSM New Bedford. He can be heard weekdays from 6 a.m. to 10 a.m. Contact him at phil@wbsm.com and follow him on Twitter @PhilPaleologos.
More From WBSM-AM/AM 1420