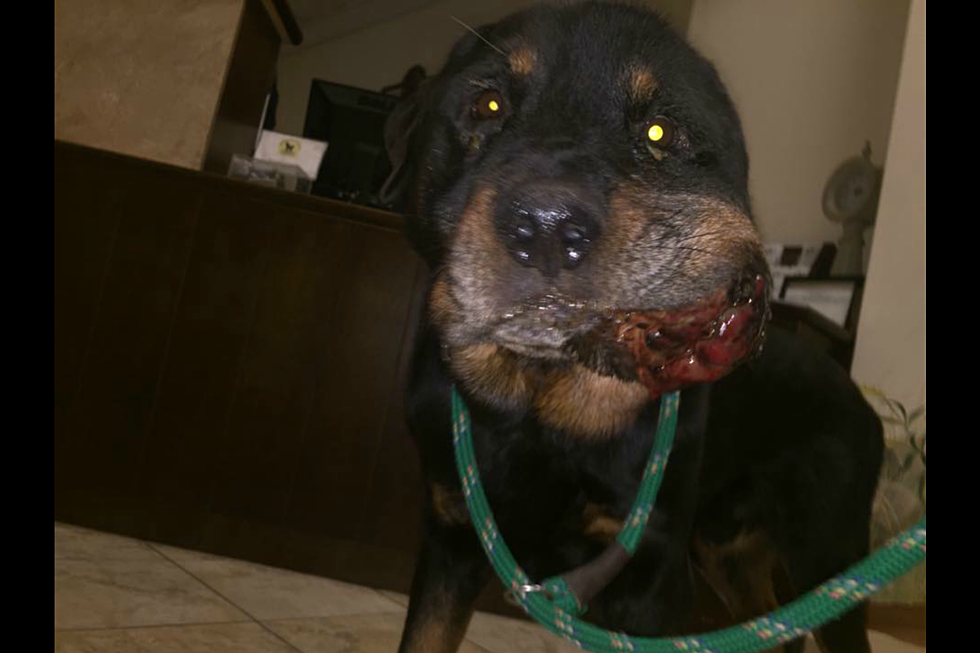 Buzzards Bay Man Charged with Animal Cruelty for Euthanized Dog
Wareham DNR/Facebook
WAREHAM — The man who allegedly neglected a dog so badly it had to be euthanized is now facing animal cruelty charges.
According to the Wareham Department of Natural Resources, 57-year-old Robert Pina of 89 Cohasset Road in Buzzards Bay has been charged with animal cruelty.
On January 29, the Wareham DNR responded to a report of a dog found on Farm to Market Road, on the Wareham-Carver town line. A male Rottweiler was found in an "unhealthy state."
According to the DNR, the dog was underweight, had an infected leg injury and discharge coming from both eyes, along with a large mass on the dog's jaw that appeared to be infected, bleeding and emitting "a profound odor."
The dog, dubbed "Benz," was taken to the Cape Cod Veterinary Clinic, where he had to be euthanized because of his condition.
A cooperative investigation with the MSPCA Law Enforcement Department and the Wareham DNR led to charges being brought against Pina. He will be arraigned in Wareham District Court on May 1 at 8:30 a.m.
More From WBSM-AM/AM 1420