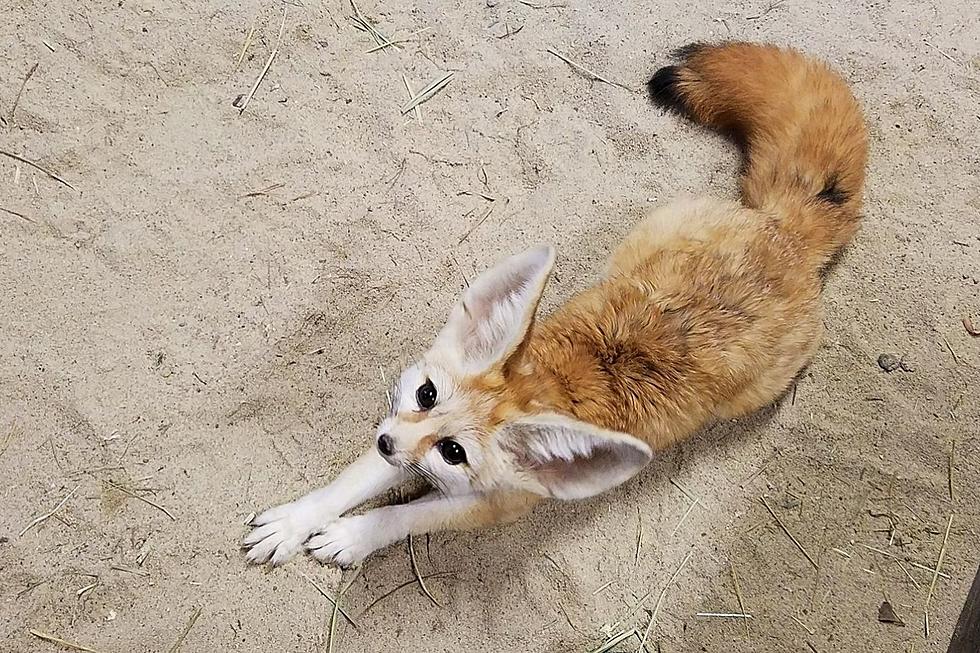 Buttonwood Park Zoo Says Heartfelt Goodbye to Cairo the Fox
Buttonwood Park Zoo
Buttonwood Park Zoo announced on the zoo's Facebook page that Cairo the education fennec fox passed away at the age of nine. Cairo had been a resident at BPZoo in New Bedford since the end of 2016 and quickly became a favorite among the Zoo's Animal Ambassador Team, as well as nearly every single person he encountered.
"Throughout his five years here, he educated and enlightened over 8,000 guests as an ambassador of his species," said Buttonwood Park Zoo. "Cairo was known for his love of high-speed running, and chasing, in the education classrooms and his affectionate tail wag and vocalizations."
The Facebook post went on to explain that Cairo's caretakers started to notice that he developed a small twitch back in March of this year.
"Medical therapy was initiated but he continued to get worse, and a liver biopsy confirmed cancer," said Buttonwood Park Zoo. "He was managed for over a month on special supplements, medications, and fluid treatment until his health took a sharp decline at the beginning of May. At that time, it was decided that his fight against cancer was over. Cairo was humanely euthanized while surrounded by his family of humans; he was nine years old."
Many visitors will miss this fox and his energy on their next trip to the zoo.
"Cairo was a very special member of the Zoo family, and our team is mourning the loss of this incredible animal," said BPZoo. "He will be deeply missed."
LOOK: Stunning animal photos from around the world
From grazing Tibetan antelope to migrating monarch butterflies, these 50 photos of wildlife around the world capture the staggering grace of the animal kingdom. The forthcoming gallery runs sequentially from air to land to water, and focuses on birds, land mammals, aquatic life, and insects as they work in pairs or groups, or sometimes all on their own.
More From WBSM-AM/AM 1420