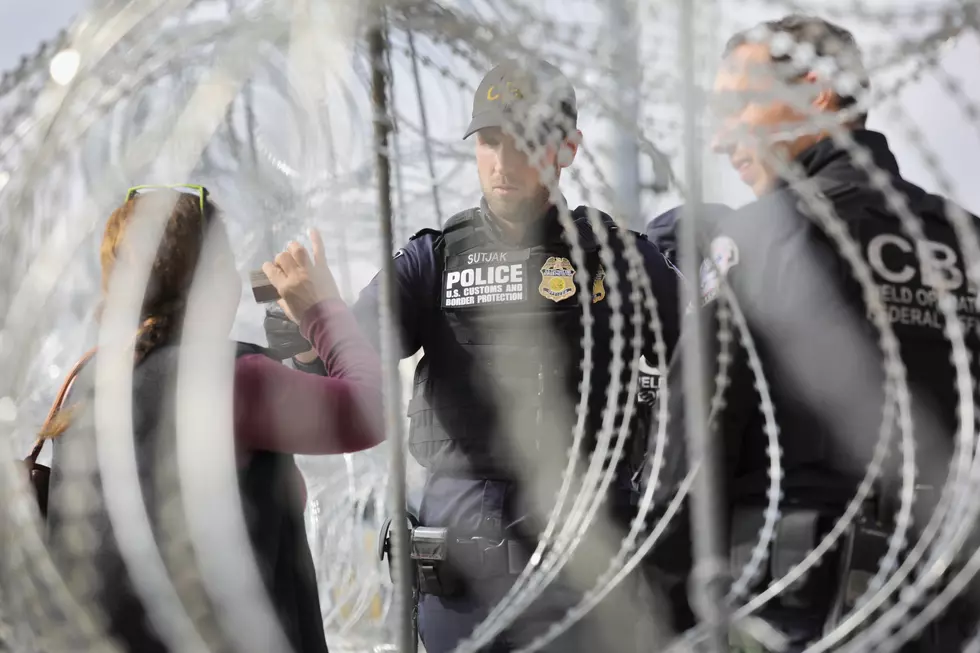 Getty Images
Dozens were arrested on Sunday on both sides of the U.S.-Mexico border, after hundreds of members of the so-called migrant caravan threw rocks and bottles at U.S. Customs and Border Protection agents while attempting to force their way into our country illegally. CBP used tear gas to push the rioters back across the border.
Wait, how can this be? The left wing media ridiculed the Trump Administration and those of us with enough sense to call the caravan what it really is: an invasion. Shep Smith over at Fox News even dissed the Administration for sending the military to the border, suggesting it was nothing more than a political ploy.
"There is no invasion," proclaimed a visibly annoyed Smith back in October.
A Ninth Circuit court ruling is threatening to prevent the Administration from processing amnesty claims as it sees fit in order to discourage attempts at illegal entry.
The violence on Sunday has prompted Homeland Security officials to again warn that U.S. forces on the border will defend themselves. President Trump is threatening to close the entire southern border unless Mexican officials do more to turn back the migrants.
Trump has been proven right on this issue, and clearly made the right decision to order the military south and to further fortify border crossing points.
Congress must immediately pass legislation to fund the construction of the border wall. There is no longer any excuse to delay.
Barry Richard is the host of The Barry Richard Show on 1420 WBSM New Bedford. He can be heard weekdays from noon to 3 p.m. Contact him at barry@wbsm.com and follow him on Twitter @BarryJRichard58. The opinions expressed in this commentary are solely those of the author. 
More From WBSM-AM/AM 1420