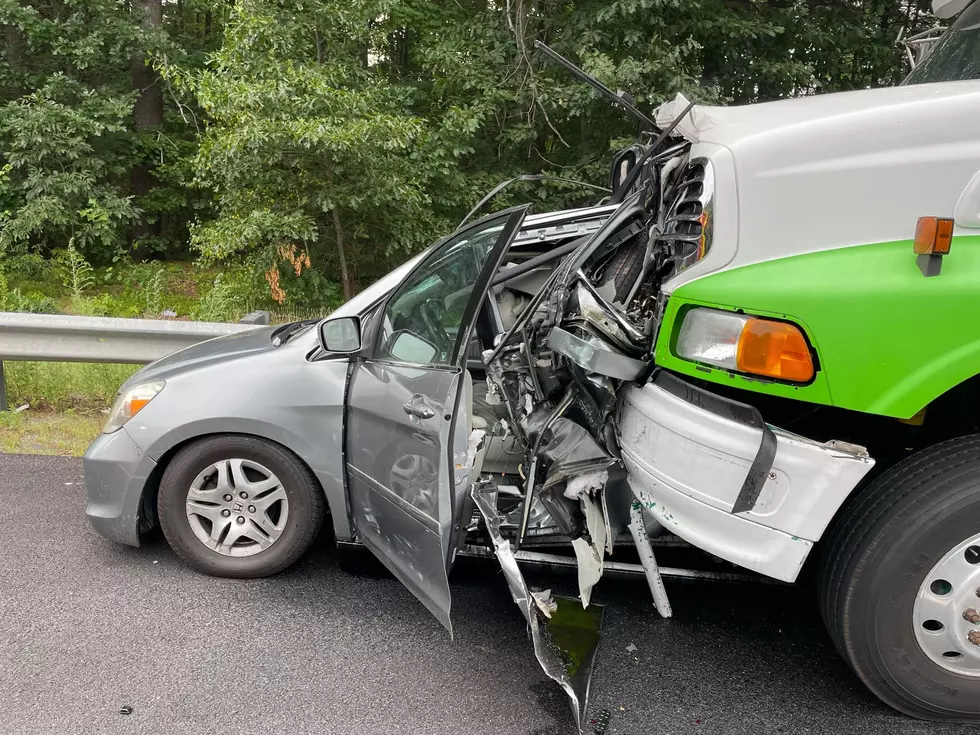 Boxborough Police Remind Drivers of Highway Safety After Crash Destroys Van
Courtesy Boxborough Police Officer's Association/Facebook
BOXBOROUGH — Boxborough police are warning residents to stay alert and aware of their surroundings on the highway after sharing a photo of a van that was decimated by a truck in a crash Saturday.
No injuries were reported in the collision on 495 southbound, according to the Boxborough Police Officer's Association, which shared photos of the damaged vehicle to its Facebook page.
"The outcome of this crash could have been deadly," the town's police department wrote when sharing the post. "The highway is no joke!"
According to the association, the van was disabled and stopped in the breakdown lane with the driver inside when she saw a tractor trailer rapidly approaching in the breakdown lane from the rear.
She escaped the van before the impact and was not injured in the incident, the association noted.
"We are happy to report that her quick thinking saved her life," the post read.
The association went on to remind residents to leave their vehicle and shelter behind a guard rail if they break down on the highway, adding "It could save your life!"
Take a Photo Tour of Purgatory Chasm in Sutton, Massachusetts
Purgatory Chasm State Reservation
in Sutton, Massachusetts is situated within the Blackstone Valley and features a natural landmark that you can explore, along with multiple other trails, a picnic area, a playground and more.
A Walk Down the Pond Trail of Easton's Borderland State Park
Borderland State Park, which is located in the towns of Easton and Sharon, features 1,843 acres of land and miles of walking and hiking trails surrounding a nature and history preserve. Take a trip with us down the park's Pond Trail, stopping to visit the 1880 Smith Farmhouse and the 1910 Ames Mansion along the way.
More From WBSM-AM/AM 1420