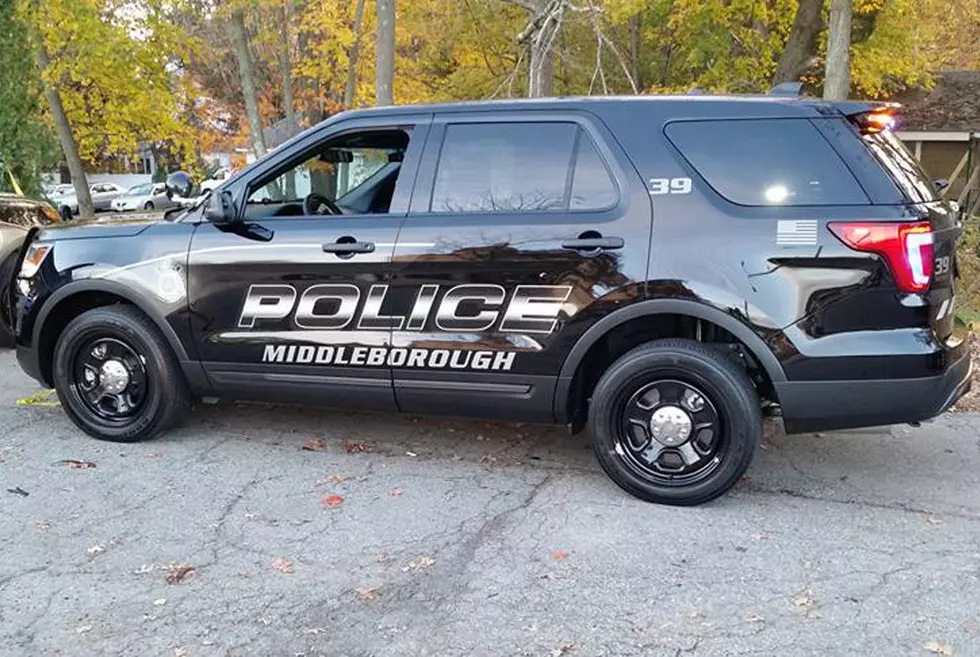 Bourne Woman Arrested for Stealing Cars in Middleboro
Middleboro Police Department/Facebook
MIDDLEBORO — A Bourne woman has been arrested after police found her at the scene near a number of stolen vehicles early Monday morning.
Middleboro Police Chief Joseph Perkins said 28-year-old Colleen Carreiro is being charged with a variety of offenses relating to motor vehicle larceny and other violations when she was caught after a suspected break-in.
Police said at around 4:10 a.m. on Monday, officers responded to a report of a suspicious woman driving up and down Cushman and Miller Streets.
The officers arrived to find an abandoned car that was still running with its doors open on the lawn of a Carmen Park Drive home.
According to police the car, a Honda Civic, had been reported stolen out of Bourne.
While officers were searching the area, a Gail Avenue resident told them that someone — later allegedly identified as Carreiro — had just been inside their house.
The resident described the person and told police the direction in which she fled.
At this point, Middleboro police asked for help tracking the suspect from the Plymouth County Sheriff's Department K-9 Unit. Lakeville police also responded to help with the search.
Another abandoned Honda Civic was found in the driveway of a house on Marion Road at around 5:30 a.m., police said.
Around 25 minutes later, Middleboro police found a woman who fit the suspect's description walking near Miller Street.
Police said investigators were able to link Carreiro to the thefts, and she was arrested without incident.
She is charged with two counts of motor vehicle larceny, possessing and receiving a stolen motor vehicle, larceny, trespassing, breaking and entering, operating under the influence of drugs, and driving without a license.
Police said Carreiro also had an outstanding arrest warrant out of Falmouth District Court.
She is set to be arraigned today at Wareham District Court.
"We would like to thank the Plymouth County Sheriff's Department and Lakeville Police Department for assisting us in our search of the area," Perkins said.
"We would also like to remind residents to ensure that their vehicle is locked at night and that anything inside their vehicle is secured."
35 SouthCoast Dogs: Can You Guess the Gender Just by Looking at Their Faces?
Scroll through this list and try your best to guess if the dog is a boy or a girl based on just its face. Good luck!
The SouthCoast Hot Wing Project
WBSM's Tim Weisberg and his son Adam spent six months touring the SouthCoast area from New Bedford to Fall River to Dartmouth to Norton and beyond, trying some of the supposed hottest wings around – and also gave some other unique wing flavors a shot, too.
More From WBSM-AM/AM 1420